Quality Landscaping in Dee Why
NBG Landscapes has been providing expert landscape design and construction services for more than a decade. Our years of expertise, efficiency, and experience make us the most qualified landscapers in Dee Why and the surrounding areas. A full service landscaping and design company, NBG will make all of your ideas come to life.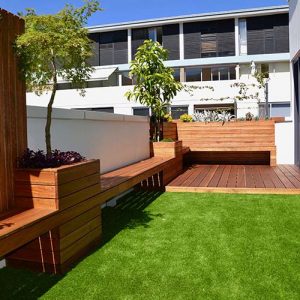 Why choose NBG Landscapes in Dee Why?
Landscape design, consultation, construction, professional gardening, and maintenance are some of the solutions that have been provided since 2005 by NBG Landscapes. Our huge customer base makes it easy for us to supply as many references as you require.
Professional Landscaping Services
At NBG Landscapes, our aim is to provide the best landscaping service to our customers in Dee Why. Highly dedicated and expert landscaping professionals have gained confidence from the residents of Dee Why. We build retaining walls when necessary to protect your precious landscape design from drought and flood. Retaining walls are also needed around pools, concrete driveways, and concrete sidewalks in sandy soil conditions.
The customer is always right and our customers are our first and major concern. We are cordial and answer queries from clients quickly. We try to incorporate all the customer's ideas into the designs we engineer for them.
Our Services
Innovative landscape designs by qualified civil engineers incorporating pools, outside structures, and barbeque pits for the luxurious opulent look of outdoor entertainment.
Garden maintenance and consulting in Dee Why. Flower and vegetable gardens are created and maintained by expert botanists who have years of experience in this area and know what plants grow well and how to care for them.
Turf laying services – Grass and other flora come together in beautiful design when NBG Landscapes is allowed to engineer your grounds.
Paving services we offer the best paving services in the area. Concrete driveways, sidewalks and thoroughfares take on a new meaning when incorporated into the complete landscape design.
Concrete services – Whether pools, steps, or outdoor patios your landscape is always improved by these innovative designs.