Landscaping Ideas Garage Area
When you are considering landscaping your property you may have thought about the front of your house but the chances are that this may not have included thinking about the garage. If it is included as part of your landscaping plans then you may just get a yard that fits in with every aspect of your home. Tips for all types of garages are suggested below.
For all your Sydney landscaping and gardening needs, contact NBG Landcapes.
Does Your Garage Face The Street?
If your garage faces the street then it is going to be immediately obvious if it has been neglected. The type of work that will need doing really depends on the type of garage that you have. If there is not a lot of room to have any plants along the driveway then you may choose to have a trailing plant around the garage itself. This is also a good option if the garage is made out of wood rather than brick.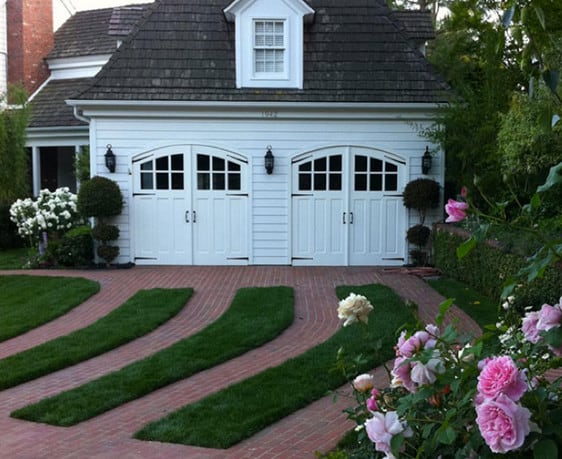 Do You Want The Garage Door To Be Noticed?
You have two main choices with regards to the color of the garage door. You either need to pick something that blends in or something that stands out. Both options will work well with the rest of the landscaping but this is something that needs to be decided quite early on so plans for the rest of the yard can be made.
Do You Have A Carport Instead?
A carport is just as easy to include in your landscaping plan as a garage. A popular choice is to turn the whole area into a kind of courtyard with plants lining the drive that leads up to the place that you will park. When choosing these plants it is important to think about how much time you have to spend on maintenance.
Landscaping Ideas For A Hilly Yard
Many people think that if their yard is too hilly then there is no point even trying to landscape it but this is not the case. The hill can actually become part of the attraction. There are some things that you will need to keep in mind though when compared to flatter landscapes.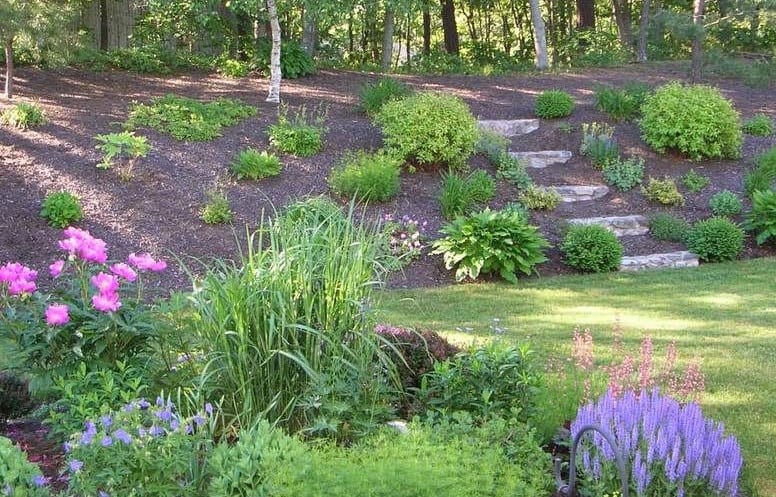 Preparation
Preparation is the key to planning a successful landscaping project. You need to know exactly how steep the hill is and whether you will need to clear any debris before work can start.
It is also a good idea to work out what your budget will be and whether you are going to carry out the work yourself or get a professional to do it. If you can do the work yourself then you will have more money to spend on plants and any other features that you want.
Plants
Soil erosion is a bigger issue in a hilly yard than you would normally find and so you need to choose the plants carefully. You need to go for plants that will give the ground a decent amount of cover.
There are certain plants such as English Ivy, Lily of the Valley and Junipers that will thrive when planted on a slope. These types of plants also have firm roots and this can also help to prevent soil erosion. If you are interested in knowing more, check out more landscaping ideas here.