A professionally designed landscape can significantly raise the value of your home while making it attract a lot of customers. A landscape design program can help you to plan your landscape from the comfort of your seat, and without the need to hire a landscaper.
Other than that, several other benefits arise from using this software. Hence, keep reading and discover some of them below.
For all your Sydney landscaping and gardening needs, contact NBG Landcapes.
Benefits of Using a Landscape Program
Aids in lessening errors
A landscape design program enables you to see your design before putting it to place. By this, you can ensure that the landscape's measurements and colors are right even before creating the real landscape. Hence, you avoid errors that are likely to happen when putting the plan into place.
It is a tool that helps in creating successful designs
This software assists create professional-like designs, whether used by expert landscapers or beginners. The reason behind this is that it allows the user to use the exact measurements opted, thereby enabling correct any errors before coming up with the real structure. Therefore, by using this program, you can be guaranteed to create a design just as you wanted it to be.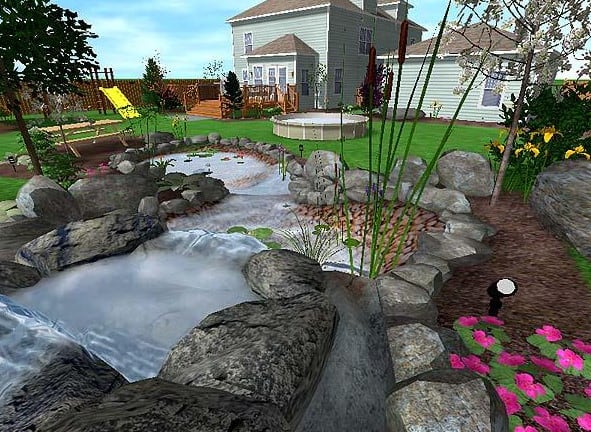 It provides convenience
With a landscape design program, you need not make your hands dirty in the yard. All you need to do is get to your computer and try designing your gardens colors, shape and measurements. As such, you get to see how your landscape will turn out without leaving your seat. Even better, you can just design your landscape from any location without looking at it physically, meaning that you do not have to be at home so as to come up with a great plan.
It helps save time and money
What guarantee do you have that your landscape will turn out as expected if you decide to design it mentally and put the structure in place? In most cases, outlining the design of your garden mentally and directly making the changes will not give expected results. However, opting to see the changes through your computer will help you come up with the real picture of the landscape. By this, you can be sure to avoid errors that will cost you a lot of money, and not to mention that you will save much time and energy.
Frequently asked landscape questions
A well-maintained and professionally designed yard not only changes the overall look of your home, but it also raises the value of a home. Most home owners, however, do not know most basics associated with landscaping. Hence, most persons are faced with common questions when it comes to creating a great look in the garden. Read on as discussed below are some of the answers to the issues raised, when making a change to the overall look of a yard.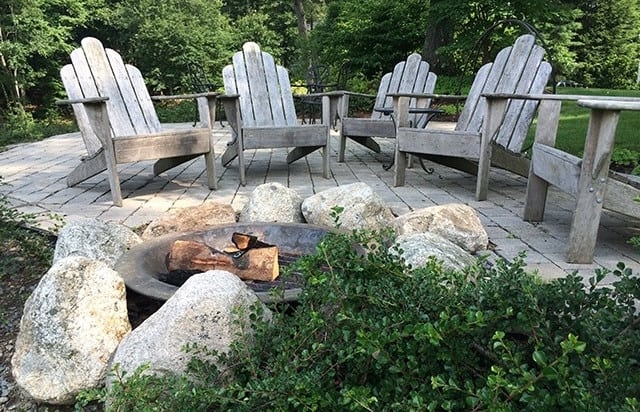 Should I hire a professional for my landscape?
It is no doubt that you have had this question when designing or making a change to your landscape. The answer to this does entirely depend on you. Do you have the knowledge and time required to give the expected results? If not, it is evident that you need to hire a landscaper. After all, you do not want to mess up with your garden because you do not have the knowledge required to create a fantastic design, or because you cannot dedicate enough time to your yard. However, if you do not have a problem with time, you can still opt to use a landscape design program, where you can input the shape, climate, and type of terrain you live in and get a recommendation of how to come up with expected results.
Which plants will do well in my landscape?
To get the best answer on this one, you need to have an idea of the climate in your region, soil and available water. Having an idea on this one will help you come up with the best idea of the trees or shrubs to thrive in your garden.
Which is the best season to plant?
You need to determine the plants you want to have in your garden so that you can determine the best season to plant. Some plants do well in the cold season while other thrive best in the sun. Therefore, decide on the plants first and let this guide you on the season that is appropriate for you to plant.
How much will I pay to get a great landscape design?
Price comes in handy among the questions arising when one needs to design a garden. The answer to this, however, rests on the size of your landscape, the amount of work that needs to be done, the condition of the ground, as well as the cost and general maintenance of the crops you decide to plant. You should let a professional landscaper assist you to estimate the price it will cost for professional results.
With this coverage, I hope that you will be able to make the right choices when it comes to creating a great backyard. Choose the right landscape design program and landscaper, as these have an impact on the overall results of your yard.
We are currently Sydney, NSW, Australia.