So You Want to Be a Successful Landscape Designer
Urban development is exponentially increasing and with it, the demand for landscape designers. Designing and implementing patches of gardens and greenery throughout concrete and steel is not always an easy task.
As a landscape designer, you're the one hired to design and transform spaces such as building exteriors, historical properties, parks, playgrounds, and even private homes into welcoming sprouts of life. You'll want to meet the increasing demand and rise to the top of your market if you can.
For all your Sydney landscaping and gardening needs, contact NBG Landcapes.
Here are 7 tips to help you on your way to success:
Having proven design assignment experiences and skill with modern computer software is a standard expectation
Through modern technology and an architect's own experiences, designs can be skillfully and efficiently constructed to appeal to clients while still maintaining suitability and respect for the given environment.
A college degree in landscape design or a related field is generally required for credibility
While there are some exceptions, it's a general expectation of credibility that a successful landscaper has a degree in their field. Prospective clients are more likely to trust someone that's received accreditation from a legitimate source.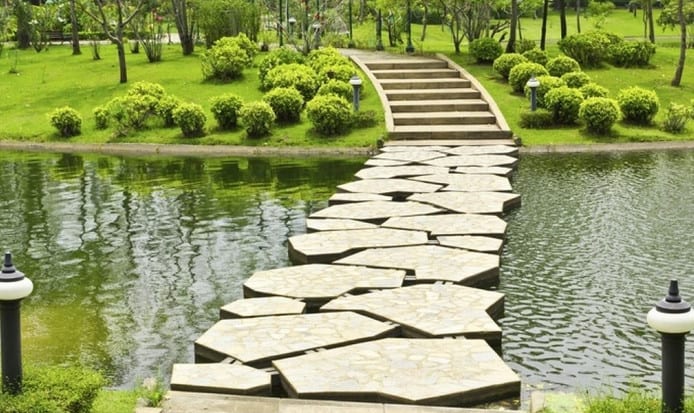 Proper licensing, registration, and certification is required
Before you can legally work as a landscape architect, you must acquire the proper license and certification. In some states, additional registration may be required as well. If you are not properly licensed, registered, and certified, not only does this appear to clients as inexperienced at best, you may also be risking other penalties and consequences.
Creative thinkers who enjoy active, outdoor lifestyles and have a knack for planning and organizing tend to be the best candidates
As demanding as the role can get, a landscape designer must be capable of working under pressure and within tight restrictions. Someone who thinks creatively, has organizational strength, and is always on the move toward betterment would have the juice to fuel such a role.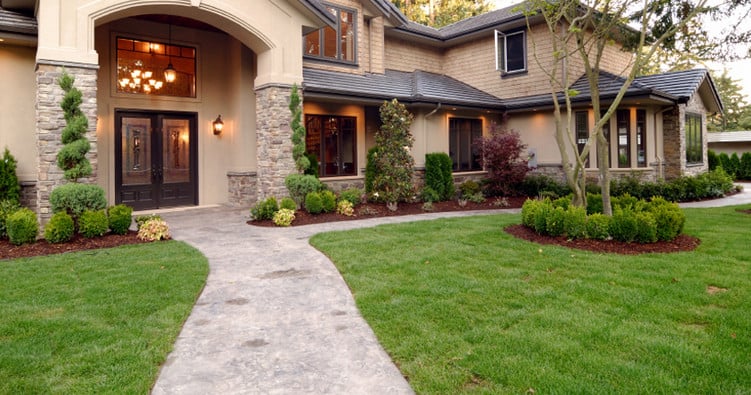 Marketing and networking skills are a must
It wouldn't matter if you were the most genius landscaper that ever lived, if no one knew about you, you'd have nothing to show for brilliance. A good marketing strategy and strong communication skills are an absolute must for success. If this is not a strength of yours, there are marketing and networking coaching organizations that can help.
Awards add to credibility and prestige
Regardless of your level of expertise, you can likely find contests and competitions to enter with the chance of receiving awards and recognitions. Any awards received add to your credibility. Who knows? Maybe you could even win the Pritzker Prize!
Knowledge of arboriculture is a highly valuable asset
Having an extensive or at least working knowledge of tree care will put you a cut above the rest. The ability to understand, diagnose, and treat potential health problems of trees and shrubs is important to the general care and maintained vitality of the designs you worked so hard to realize and actualize. A heightened awareness of care will help your success grow.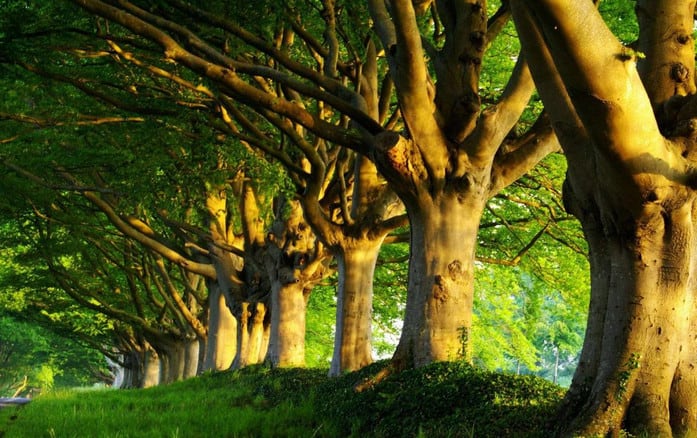 If you feel fully equipped after reading all 7 tips for success, then you must already be or are well on your way to earning the estimated salary of $50,000 – $150,000. If you're not quite there but still hit all 7 tips above, never fear. The more experience you get, the more recognized your work will become and the more in demand you as a landscape architect will become.
Attending Landscape Design Courses at Home
If the above 7 tips have you thinking of all the work that's ahead of you, no worries for you either. You can earn your landscaping training, license, and registration online, from the comfort of your own home.
Long-distance learning courses in landscape architecture are available from many educational institutions and organizations.
In the courses, you will learn practical design techniques, horticulture, ecosystems, weather conditions, plant diseases, soil conservation, site design and construction, and how to select, grow, and maintain a variety of vegetation. Computer-aided design (CAD) is included in the curriculum to prepare you with skills of essential technology to more efficiently turn your design plans into reality.
If you choose to enroll in courses online, it is recommended to work an internship with a landscaping company. Working a few hours here and there will help you gain hands-on experience in your field and hopefully provide inspiration and guidance for how you can improve upon what you've experienced.
Once you've completed your coursework, your final requirement before obtaining your license is to pass the Landscape Architect Registration Exam. Once certified with your license, you are eligible for employment at any landscaping company. You may even start your own!
All Things Grow with Time (and Effort)
The path to success is not a short or an easy one, no matter what field you choose. Being a successful landscape architect takes accredited proof, experience, hard work, and dedication, none of which are out of your grasp. You have all it takes to be a success—now just to work for it. May every seed you plant lift you to greater heights!
For more information, visit our homepage ngblandscapes.com.au. We are currently serving Sydney and it's surrounding suburbs.