Although edible landscaping hasn't been around for quite long, it's attracting considerable attention today. Today, more homeowners in Sydney are finding it necessary to grow food in their gardens.
The concept behind edible landscaping focuses on surrounding your house with edible plants and plant produce rather than planting for decoration and interest alone.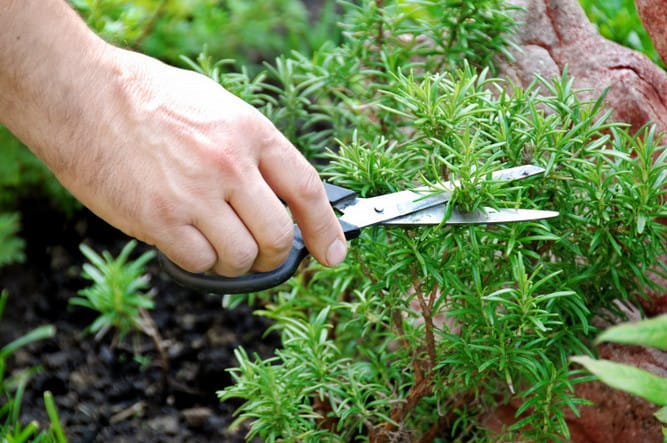 Ideally, you'll need to choose edible plants for both nutritional and beauty purposes. Thus, you can grow edible plants on your garden while still keeping your landscape visually attractive.
Luckily, there are tons of edibles that can add to the beauty of your garden and yard. Some edible varieties will surprise you.
Nevertheless, the most common and popular varieties are categorized under leafy greens and herbs. You can also find flowering plants whose seeds or blossoms are edible like nasturtiums.
When planning to create an edible garden, you can choose from these plant categories:
Leafy greens
Herbs
Edible flowers
Berry bushes
Trees that bear fruits
Other common edible plants like cucumbers and tomatoes bear useful fruits that you can add to your kitchen. However, they overgrow in unconstrained environments.
Also, most vegetables are not appealing and often show signs of diseases in their growth cycle, even when the noticeable signs don't affect the overall health of the plant.
Thus, plants such as zucchini, big boy tomatoes, and watermelons should be grown on the farm and not introduced to your yard.
Avoid them if you truly want a well-manicured and attractive edible landscape that you can proudly present to your neighbors and friends.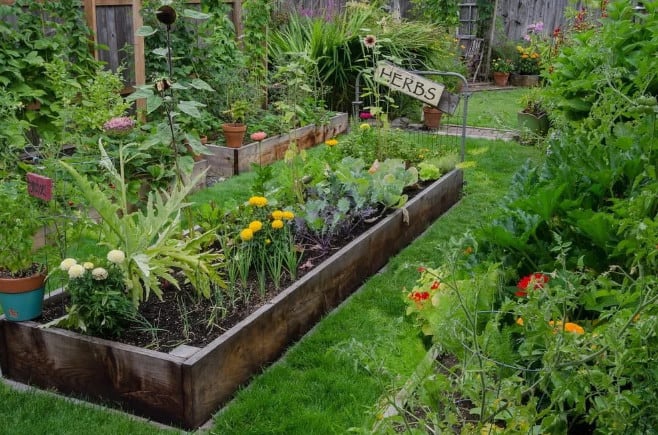 The basic principles of gardening will also apply in edible landscaping, just like the way you'd apply similar principles in a yard or garden that features specimen plants and a showy landscape.
Scale, form, and colour are some of the basic principles that you'll have to apply when designing your edible garden.
For instance, if you're planning to add a huge bunch of dinosaur kales amidst hostas, be careful with the texture, colour choices, and the plant sizes.
Also, consider trellising and staking needs when planning. For instance, most edible plants, such as dinosaur kale, typically droop when ready for harvesting. Probably, you wouldn't want to have stakes and trellises in your garden.
If you're planning to have an edible garden in your landscape, it's advisable to treat edible plants like how you'd treat flowers.
Their edibility should only be taken as a secondary feature. Otherwise, you'll end up having a garden that looks like a vegetable farm to your neighbors, friends, and passersby.
Nevertheless, there's nothing wrong with having a vegetable landscape. After all, there are several people who find vegetable gardens as appealing. Regardless, the issue you're dealing with is landscaping and not farming.
How to Implement an Edible Landscape Design
Use raised beds and containers
Raised beds and containers are interesting structures to add in a landscape. Besides, they're ideal for growing plants, especially when dealing with a small landscape.
Also, you can shift the container planters indoors during winter to ensure they survive through the harsh cold.
In case you have problems with bending down or you want an easy-to-maintain edible garden, then you can grow plants in taller containers or raised beds.
Lay mulch or plant groundcover to bind the plants together
Groundcover and mulch, also known as manure, offer multiple benefits to a garden. They assist in reducing weed growth and retaining moisture.
Either mulch or plant groundcover will also assist in keeping plants together visually. It'll make random plantings look properly designed.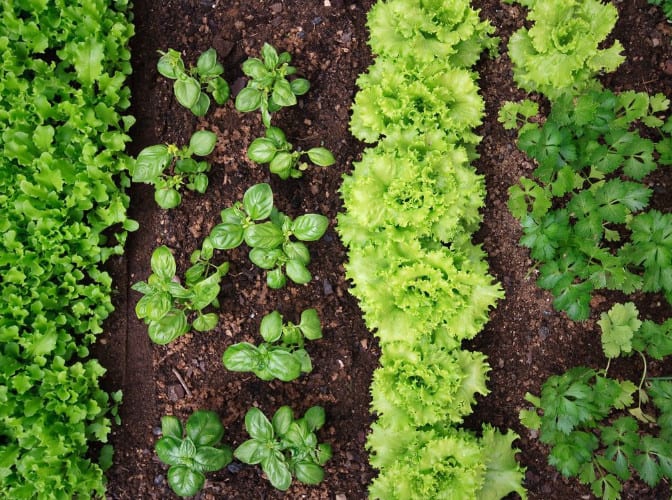 Pay special attention to the texture and colour of foliage
Edibles, especially vegetables, often lack strong blooms. However, most edibles have attractive foliage in terms of texture and colour. You can choose plants that have attractive foliage such as kale, asparagus, rhubarb, and Swiss chard.
Plant edibles in combination with flower beds
It's very important to keep your edible plants and flower beds properly maintained. Ensure the flower beds are well cut and edibles are taken good care of. That way, you'll enjoy having a landscape that is both attractive and productive.
Isolate edibles by edging
You should make your edible garden and yard look distinct from each other by creating edgings around the edible plants. You can install any kind of edging that looks appealing such as handcraft concrete edges or wine bottles.
The Best Plant Choices for Edible Gardening
There are several edible plants you can grow in an edible garden. The most attractive and easiest to grow yet edible gardening plants include:
Rosehips
Sunflowers
Oregano
Nasturtium
Basil
Bay laurel
Rhubarb
Dill
Pear
Sage
Asparagus
Anise hyssop
Tomatillos
Fennel
Lettuce
Lavender
Chives
Amaranth
Thyme
Fig tree
Catmint/Catnip
Okra
Rosemary
Edible flowers (calendula, pansies nasturtium, violas, and borage,)
Kale (dinosaur, Russian red, and curly)
Artichoke (Globe and Jerusalem)
Berries (elderberries, raspberries, and blueberries)
Beans (scarlet, runner, and others)
Chard (City Lights and Rainbow)
Hire a Professional Landscaper in Sydney
Are you interested in creating your own edible garden? Contact our experienced landscapers in Sydney for a free consultation. We work closely with our clients to create a beautiful outdoor space that exceeds your expectations. Feel free to email us or give a call on 0422 246 213, and we'll be happy to help!