Landscape Designer Courses
Many people are looking for new career paths. Economic trends have force many people out of work and low wages make all the earned qualifications seem like a waste.
It is a scary situation to face when you have been in a career for years and have not been able to excel. Equally daunting is the prospect of being let go especially if you only have training in one field.
For all your Sydney landscaping and gardening needs, contact NBG Landcapes.
The positive lining to all this, is that it presents an opportunity to start over and look into a new and potentially more promising career. Landscape design in Sydney is a possible new career choice because it is a profession anyone can do as soon as they are licensed. The appeal of this career is that you can be self-employed so there is no real need for a job search.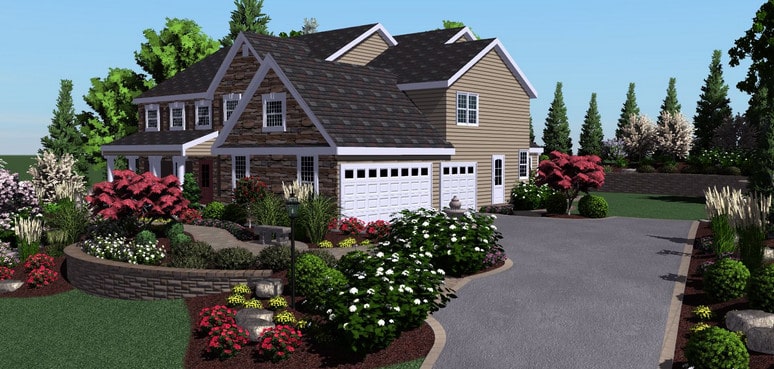 Apart from a job, you are also learning a new skill that can turn into a hobby. You can also share with your friends and family by helping to fix up their yards. It is often thought of as therapeutic gardening which not only allows you to create beautiful designs but you also get to work surrounded by the peace of nature.
Pulling inspiration from landscape design and outdoor architecture, this profession allows you to create some of the best possible layouts for gardens, parks and more. Imagine a nice outdoor place to eat and garden parties and your ideas can be turned into a reality for someone. Other will enjoy your creations, all the while you are doing something that you enjoy.
If you decide to attend landscape designer courses, you can turn this skill and creativity into a career, getting a license and potentially working for the city, or even owning your own company. Helping others to get the best use out of their land and enhancing it with aesthetic features is both an individuals and public service.
Gardens are often not used to their full potential, mainly because people do not realize exactly what can be done there. We use gardens to relax, socialize, eat in and these experiences can be made even better with a patio area.
As a landscape designer, you can look at the space and determine what materials would work best and what layout will deliver the best appearance and the best care for the grass and plants. The patio will add a designated area for tables and chairs, so the grass does not get trampled and turned to mud, making it ideal for a home that likes to entertain.
Your design will extend past the patio itself and require a detailed look at where plants and flowers will be planted. A view of the pretty flowers will be necessary as well as them being accessible without stepping on anything. Perhaps you design a walkway through the flowers, or a small area for kids and pets.
You may even need to design an area for a pond, or summer house. There are a number of potential projects for landscape designers, so you can be assured of a job full of variety, and high levels of satisfaction. As a hobby and working for family or taking courses to become a licensed designer, this job will be an exciting new career path with a world of opportunities.
We are currently serving Sydney, New South Wales.