Landscape Design Education & Courses
When an individual is interested in the world of professional services for landscaping Sydney properties, there are a number of different things that they can do to prepare for this type of career.
From reading landscape design apprenticeships books to acquiring the experience needed to service residential and business customers from landscape companies such as NBG Landscaping, there is a lot people can do to prepare themselves.
So, for those of you who are interested how to prepare for a design education, here's some tips that you may want to know before getting started.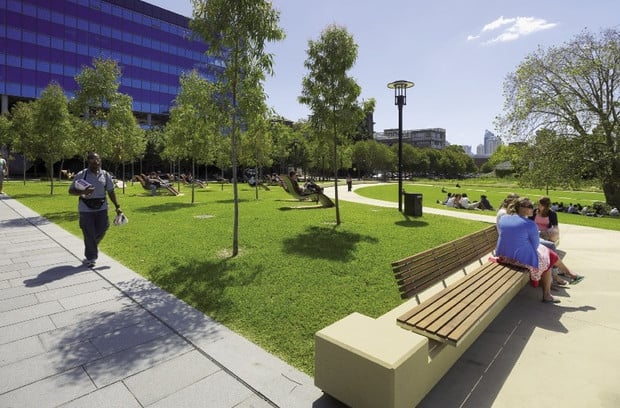 Tips on How to Prepare for Landscape Design Education
Tip #1 – Understand that Landscaping is an Art and a Science that has to be learned
Today's landscaping projects is not just about grooming the lawn and planting colorful flowers, it is much much more. In fact, based on the landscaper that is hired to do the work, the ending results can be a piece of art that people will drive by just to see.
For some, however, the talent to do this work can come naturally because they can create ideas that comes from inside of their head. For others, they may need a little extra more help to design the art that they want to create.
Either way, the landscaper must be able to design the work and show it visually before the work becomes reality. In fact, this is where learning landscaping software tools via design educational curriculum enter into this picture.
Tip #2 – Programs will focus on Landscape Software Apps Features
When any landscaper wants to view the ideas that they have going on in their head, they can take advantage of landscaper software applications that the industry is supplying today.
Because all of this software is not the same, it is important that landscaper does their research first to see which ones are highly recommended in this industry. For instance, when a landscaper wants to create a picture of the property before the project is complete, they can use the software applications to show a general or a detailed picture of what the landscape will look like.
These pictures can be shown in color so that the trees, shrubbery, flowers and other things that the landscaper will be working with can provide a clear image of what to expect.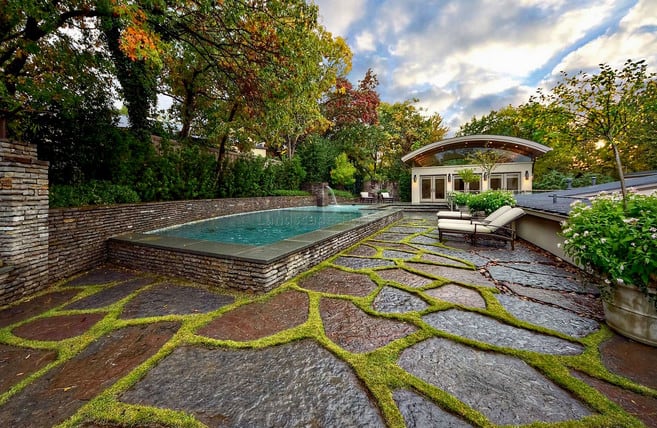 Tip#3 – Virtual Landscape Software and Internship Experience
Based on the software that the landscaper chooses, the user can provide as much detail as they like. Specifically, if they want to create a virtual presentation of the landscape. By using an application that uses virtual reality, the home and the landscape surrounding it can easily be viewed at all angles.
Meaning the person who has a need will be able to use the software to view the proposed designed for the front, sides and the back of the home. Also, if they do not like what the designs look like initially, they can be changed easily to accommodate the needs.
Therefore, virtual landscape software is ideal for a number of reasons and purposes. To gain this kind of knowledge, people normally enter into internships to gain the work experience that is needed.
#4 – Landscaping Business Skills and Estimating the Cost
In addition to giving the home or business owner a sneak peek of what their property will look like after the landscaping is complete, there are other benefits of using this technology to design this type of work. One of the more important is saving on both time and cost.
So, the landscaper can complete their projects without having to do virtually any re-work. Specifically, since the owner of the property can approve all of the work before it is done. Meaning no changes will be required because of unanticipated surprises.
Further, this software is also great for estimating actual cost of the work that will need to be done. For instance, the owner can easily be given a step by step detailed listing of the work that will need to be done, from start to finish.
This estimate will not only include the cost of the shrubbery, trees and other things that will need to be purchased for the design, but the amount of resources that will be required to do the work by a specific time frame.
Becoming a landscaper can be made easy if the person knows what they can do to be successful and what this industry entails.
One of the more significant parts of getting the experience and knowledge that is needed is learning all about the type of landscaper software that is available to complete these jobs.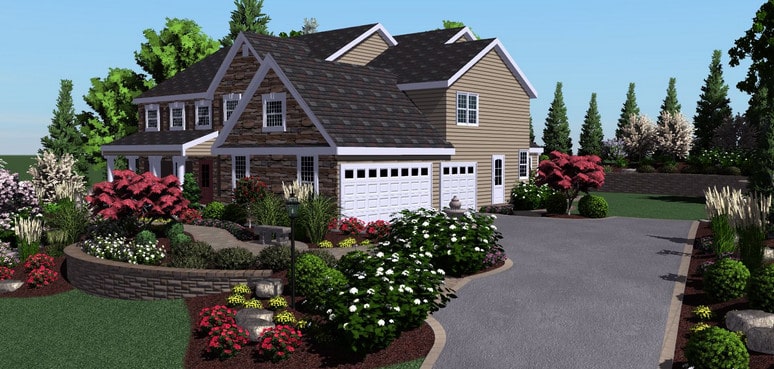 Landscape Design Schools
Landscaping schools are designed to teach potential designers how to combine nature and culture to create aesthetically pleasing surroundings. Students are taught to use their knowledge and training to find a delicate balance between the two, all the while showing respect and learning the value of natural resources.
Recent shifts in society towards environmental awareness have caused increased concern over the protection of our surroundings. Potential landscape designers learn the best ways to work in this situation, making both clients and environmentalists happy.
There are a number of schools located in Australia and New Zealand that offer degree and diploma courses for landscape design. The goal of the courses is to teach students how to understand and apply the concepts learned so they can extend their scope of work and what they can offer clients.
Students will take part in a planned study program covering all aspects of landscape design, including design practice and applications to enhance their skills. The programs center on practical knowledge rather than book learning and theory, so they are easy and enjoyable to follow. The teaching methods are more direct and therefore more effective.
Completion of a program from a well-established school opens up great opportunities for the candidates to secure a good job. They can approach projects with confidence, credibility and creativity.
Most schools offer the choice of either certificate or degree programs. You also have the choice of completing an online landscape design course. Both are designed for the student, allowing them to apply what they learn in real life. Courses are taught on soil, fertilizers and plant health which are valuable knowledge a landscape designer will need as they face different projects.
Landscape designers are hired to enhance a piece of land and are expected to create a design that is visually pleasing as well as environmentally suitable. Their planning, vision and application is what is enhanced through the school courses.
Learning Horticulture
Learning about horticulture, whether on your own or as a class will help your understanding of nature and therefore benefit your landscape designs. Intimate details about plants and nature in general will ensure your designs are the best.
Most horticulture classes in schools involve theoretical learning as well as practical session where they get to practice what they learned in real work settings.
Horticulture courses or degrees are designed to prepare an individual for a career win landscaping. From design to improvements and maintenance, they are prepared to complete any project they are approached with.
Programs offered in horticulture include associates, common degree and certificate courses.
Detailed knowledge allows you to get a job or to work more on a contract basis.
Staying up to date on trends can help you to change landscapes to fit with the present trend or contemporary designs.
Courses place emphasis on topics such as plant breeding, plant recognition, conservation, nurseries, plant illness and infections, tree cultivation as well as design and building of landscapes. You will have the necessary knowledge to take on most projects.
You will practice woodwork, soil studies, and design.
Once graduated, some students are invited to complete a chemical applicator's exam, which results in more experience to take into the field.
If seeking a diploma, some institutions extend classes on architecture, building arrangement and uses of land which can earn you a Bachelor's degree. Further education can earn you a Landscaping Master's degree, which focuses more on design techniques and applications.
Courses are designed both for those who landscape for a hobby and those looking for a career. Adult students can even attend night classes.
If you have chosen to pursue horticulture and landscape design, then you have expressed a desire to work with plants and to develop and enhance surroundings.
You have concern for the environment and wish to develop competence in the field. Choosing a reputable institution for training and experience will guarantee you success in your new career or hobby.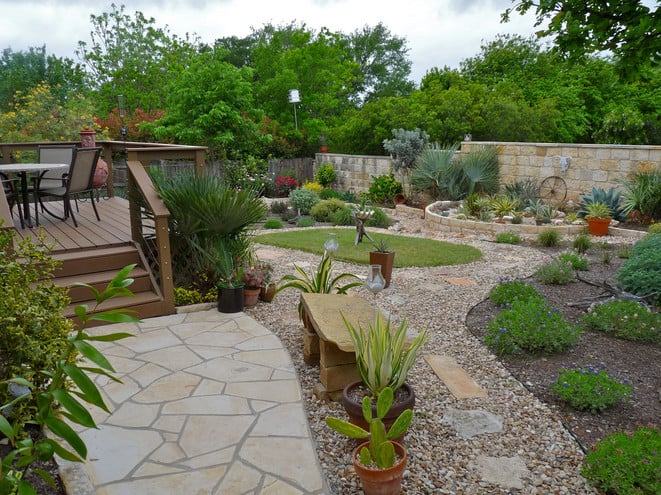 Landscape Designer Courses
Many people are looking for new career paths. Economic trends have force many people out of work and low wages make all the earned qualifications seem like a waste.
It is a scary situation to face when you have been in a career for years and have not been able to excel. Equally daunting is the prospect of being let go especially if you only have training in one field.
The positive lining to all this, is that it presents an opportunity to start over and look into a new and potentially more promising career.
Landscape design in Sydney is a possible new career choice because it is a profession anyone can do as soon as they are licensed. The appeal of this career is that you can be self-employed so there is no real need for a job search.
Apart from a job, you are also learning a new skill that can turn into a hobby. You can also share with your friends and family by helping to fix up their yards. It is often thought of as therapeutic gardening which not only allows you to create beautiful designs but you also get to work surrounded by the peace of nature.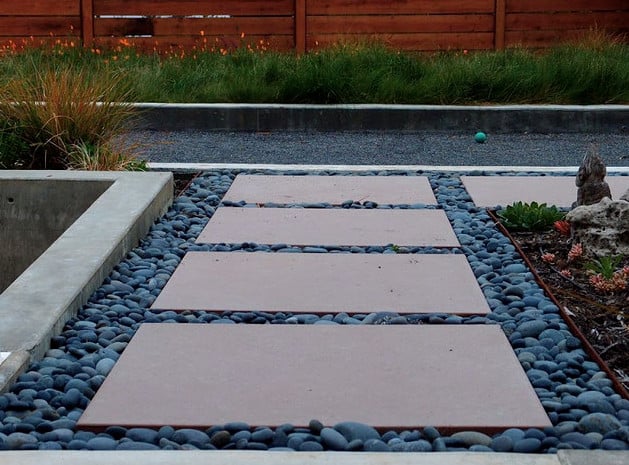 Pulling inspiration from landscape design and outdoor architecture, this profession allows you to create some of the best possible layouts for gardens, parks and more. Imagine a nice outdoor place to eat and garden parties and your ideas can be turned into a reality for someone. Other will enjoy your creations, all the while you are doing something that you enjoy.
If you decide to attend landscape designer courses, you can turn this skill and creativity into a career, getting a license and potentially working for the city, or even owning your own company. Helping others to get the best use out of their land and enhancing it with aesthetic features is both an individuals and public service.
Gardens are often not used to their full potential, mainly because people do not realize exactly what can be done there. We use gardens to relax, socialize, eat in and these experiences can be made even better with a patio area.
As a landscape designer, you can look at the space and determine what materials would work best and what layout will deliver the best appearance and the best care for the grass and plants. The patio will add a designated area for tables and chairs, so the grass does not get trampled and turned to mud, making it ideal for a home that likes to entertain.
Your design will extend past the patio itself and require a detailed look at where plants and flowers will be planted. A view of the pretty flowers will be necessary as well as them being accessible without stepping on anything. Perhaps you design a walkway through the flowers, or a small area for kids and pets.
You may even need to design an area for a pond, or summer house. There are a number of potential projects for landscape designers, so you can be assured of a job full of variety, and high levels of satisfaction. As a hobby and working for family or taking courses to become a licensed designer, this job will be an exciting new career path with a world of opportunities.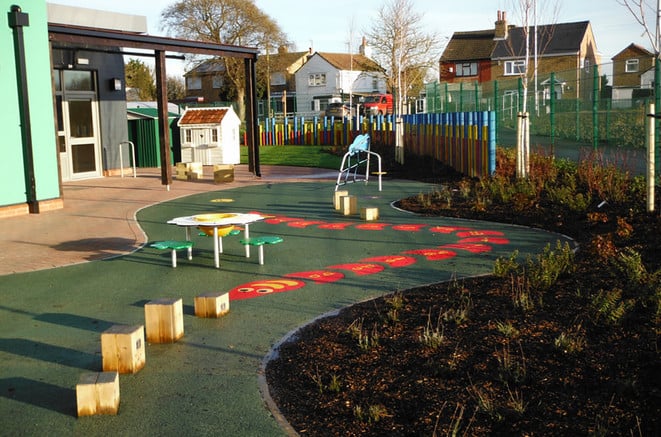 Master of Landscape Architecture
Master of landscape architecture focuses on the environmental underpinnings, social and economics. This course is suitable for students that have an interest in becoming landscape architects. Most of these students have several ideas for improving development and quality of towns, regional landscapes, and cityscapes.
The program gives student more chances to engage in public art curatorship, management of projects, making changes in management planning, urban designing, and cultural heritage.
The features of this course include the spirit of space, people, ecology, the design of cities, healing, respect, restoration, detecting places of renewal and original ideas. Qualified students have great ideas of coming up with an attractive surrounding and ability to create and restore worn-out buildings.
Landscape architecture is a certified course by the Australian Institute of Landscape Architects (AILA), government, potential lawyers, industries, and professional representatives. These organizations equip the qualified students with the required knowledge and ideas in designing. A full course program entails assessment hurdle needs.
The descriptions of the course
Landscape design is an extensive course which involves socializing with outdoor areas and trees. The program works for hand in hand with great ideas, visual, plans of planting, permaculture, aspects of landscape and businesses.
This course is essential for a person that wants to pursue a career as a landscape designer. Successful architects or designer works with landscape firms and horticulture, and they always have an urge to improve their knowledge and skills.
Landscape architecture course has a total of 12 units. These units have online and physical classes. Some people ought to go for part time or weekend classes.
Units of Study
Primary units
Creating or designing a sustainable view/landscape (AHCDES501)
Assembling a view layout (AHCDES502)
Reaching out landscape areas (AHCDES503)
Design for construction of landscape feature (AHCDES504)
Optional units (choose eight units from the list below)
Taking care of landscape projects (AHCLSC502)
Preparing reports (AHCWRK503)
Choose the right plants for landscapes (AHCPCM503)
Prepare quotes, tenders, and estimates (AHCBUS504)
Collect and classify plants/trees (AHCPCM502)
Produce computer related images or drawings (CUAACD302)
Design a specialized landscape (AHCPCM504)
Identify, select and specify plants (AHCARB502)
Survey and establish site levels (AHCLSC501)
Develop an integrated permaculture system (AHCPER502)
Career opportunities
A qualified student in landscape design may choose to work with private or commercial horticulture/projects/scenes, managerial operations in the sector of domestic, technical or landscape design.
The aim and objective of the course
By the end of the course, graduates are should have ability to;
Provide advice to their clients in requirements and selection of trees
coming up with landscape design ideas
they should be able to tell the principles associated with landscape design places
must know the uses of sustainable practices
Salaries of landscape designers
According to Bureau of Labor Statistics, landscape designers have an average wage of $31.98 or $66,520 in a year. The best-paid architect earns $99,560 in a year of $47.87 per hour while the lowly-paid earn $37,620 yearly or $18.08 per hour.
People require beautiful outdoor area and this lead to the high demand of landscape designers. Architects with strong knowledge of environmental regulations, technical and communication skills gain more chances of employment.
Landscape Design Internship/Job Description
There are some misconceptions about the Landscape Architecture profession. Most people think that the job involves organizing plants, trees and flowers together in creative displays, using their creativity all hours of the day.
Creativity is definitely a necessary component for the job because it is important to deliver cost-effective designs to suit the client's needs.
The tips below will help you start down the path of your new exciting career as a landscape designer. Following these can help you get ahead of the game in the fast paced and competitive field.
It is required to get a landscape designer's degree, before you enter this profession. Research the requirements to get your license so that you can choose the best schools. You will want to apply only to those that offer the accreditation that is recognized.
There are a number of fields that fall under the umbrella of landscape designing, so you should look in to all of them. You will want to pick the best fit for your skills and needs. Design fields can include homes, commercial spaces, and community or state parks with each of these areas having specializations.
You can be responsible for designing attractiveness and appeal of parks, highways, houses, plazas, malls, campuses, urban areas or even zoos. It is your responsibility to plan and design areas that will be aesthetically pleasing to the population.
Another possibility is for you to operate your own designer business and generate your own contracts. There is a great deal of freedom involved in owning your own landscape company, but it is best to still focus on one field while at school to really define your services.
Having your own company will allow you more flexibility on jobs accepted. However, to get your own business going you need experience to develop your portfolio and reputation.
Looking for an internship is the next possibility as this presents a great opportunity to learn the industry and develop some contacts. You are able to get real-life experience and references that will be valuable in getting a good job. Often if your tie as an intern is successful, the company will decide to bring you on once you have completed school. That is why it is important to always do your best, be punctual and have a positive attitude so they can see what an asset you would be.
Landscape Designer Job Description
Landscape designers have a great passion for natural beauty. Combining art and science they are able to create unique scenery for homes, businesses, parks and other locations. Streets, paths, playgrounds and buildings of any kind are enhanced with their colorful and aesthetic designs.
They are also involved in the restoration of natural habitats, bringing life back to the land where buildings have taken over. The designer will also need to be able to evaluate the site in order to provide the best designs to fit the current land and client's needs.
The work itself involves preparing designs, plans, specifications and cost estimates for the projects they accept. While most projects are for recreational grounds such as parks and highways, they can also be hired to design for government facilities, universities or hospitals, so their talents are diverse.
Designs are created to improve the appearance of open spaces, in both rural and urban areas. Their creations are designed to enhance the beauty of the area and provide pleasing environments for people to enjoy. It is important for them to only make suitable changes to the current landscape with environmentally sensitive choice and sustainability.
The following tasks are examples of those that a landscape designed may perform:
Surveying sites and looking into natural resources and wildlife of the area
Turn plans into projects using CAD (computer-aided design) packages
Choose to use trees, plants and flowers that are well suited for the type of land
Ensuring that the site is accessible to everyone, including adding additions for disabled persons or other equipment
Provide estimates of the construction costs as well as maintenance costs for after the project is complete
Present ideas and the project to the clients (homeowners, committee members, or local public interest groups)
Detailed follow up once the project has started, visiting the site to ensure it is running smoothly and according to your design
So You Want to Be a Successful Landscape Designer
Urban development is exponentially increasing and with it, the demand for landscape designers. Designing and implementing patches of gardens and greenery throughout concrete and steel is not always an easy task.
As a landscape designer, you're the one hired to design and transform spaces such as building exteriors, historical properties, parks, playgrounds, and even private homes into welcoming sprouts of life. You'll want to meet the increasing demand and rise to the top of your market if you can.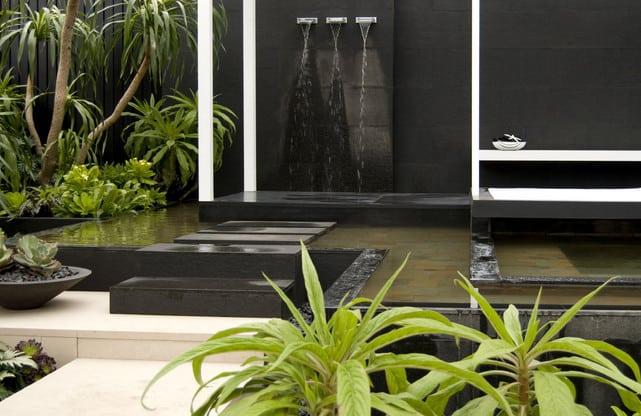 Here are 7 tips to help you on your way to success:
Having proven design assignment experiences and skill with modern computer software is a standard expectation
Through modern technology and an architect's own experiences, designs can be skillfully and efficiently constructed to appeal to clients while still maintaining suitability and respect for the given environment.
A college degree in landscape design or a related field is generally required for credibility
While there are some exceptions, it's a general expectation of credibility that a successful landscaper has a degree in their field. Prospective clients are more likely to trust someone that's received accreditation from a legitimate source.
Proper licensing, registration, and certification is required
Before you can legally work as a landscape architect, you must acquire the proper license and certification. In some states, additional registration may be required as well. If you are not properly licensed, registered, and certified, not only does this appear to clients as inexperienced at best, you may also be risking other penalties and consequences.
Creative thinkers who enjoy active, outdoor lifestyles and have a knack for planning and organizing tend to be the best candidates
As demanding as the role can get, a landscape designer must be capable of working under pressure and within tight restrictions. Someone who thinks creatively, has organizational strength, and is always on the move toward betterment would have the juice to fuel such a role.
Marketing and networking skills are a must
It wouldn't matter if you were the most genius landscaper that ever lived, if no one knew about you, you'd have nothing to show for brilliance. A good marketing strategy and strong communication skills are an absolute must for success. If this is not a strength of yours, there are marketing and networking coaching organizations that can help.
Awards add to credibility and prestige
Regardless of your level of expertise, you can likely find contests and competitions to enter with the chance of receiving awards and recognitions. Any awards received add to your credibility. Who knows? Maybe you could even win the Pritzker Prize!
Knowledge of arboriculture is a highly valuable asset
Having an extensive or at least working knowledge of tree care will put you a cut above the rest. The ability to understand, diagnose, and treat potential health problems of trees and shrubs is important to the general care and maintained vitality of the designs you worked so hard to realize and actualize. A heightened awareness of care will help your success grow.
If you feel fully equipped after reading all 7 tips for success, then you must already be or are well on your way to earning the estimated salary of $50,000 – $150,000. If you're not quite there but still hit all 7 tips above, never fear. The more experience you get, the more recognized your work will become and the more in demand you as a landscape architect will become.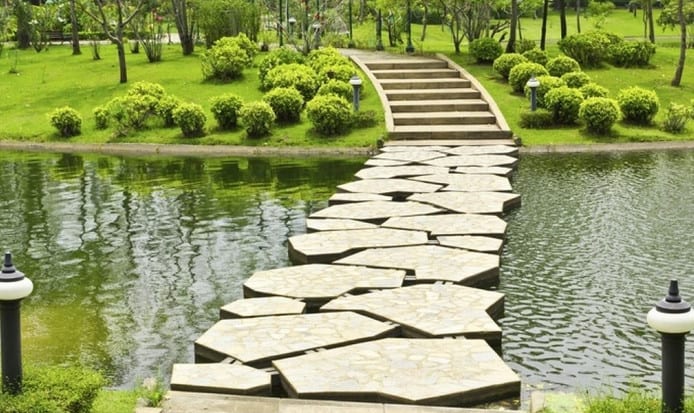 Attending Landscape Design Courses at Home
If the above 7 tips have you thinking of all the work that's ahead of you, no worries for you either. You can earn your landscaping training, license, and registration online, from the comfort of your own home.
Long-distance learning courses in landscape architecture are available from many educational institutions and organizations.
In the courses, you will learn practical design techniques, horticulture, ecosystems, weather conditions, plant diseases, soil conservation, site design and construction, and how to select, grow, and maintain a variety of vegetation. Computer-aided design (CAD) is included in the curriculum to prepare you with skills of essential technology to more efficiently turn your design plans into reality.
If you choose to enroll in courses online, it is recommended to work an internship with a landscaping company. Working a few hours here and there will help you gain hands-on experience in your field and hopefully provide inspiration and guidance for how you can improve upon what you've experienced.
Once you've completed your coursework, your final requirement before obtaining your license is to pass the Landscape Architect Registration Exam. Once certified with your license, you are eligible for employment at any landscaping company. You may even start your own!
All Things Grow with Time (and Effort)
The path to success is not a short or an easy one, no matter what field you choose. Being a successful landscape architect takes accredited proof, experience, hard work, and dedication, none of which are out of your grasp. You have all it takes to be a success—now just to work for it. May every seed you plant lift you to greater heights!