Hotels around Sydney Airport
Are you traveling to Sydney, Australia and find yourself in need of a hotel? Whether for a quick layover, or for a longer term visit, there are multiple choices, all offering some of the same benefits, but each unique in their own way.
Sydney offers many different accommodations, whether just across the street, or several minutes away, each has the ability to provide you with anything you could need. We start with Mercure Hotel. While on the larger side for hotels, they boast 517 guest rooms, 2 bar/restaurant choices, perfect for grabbing a drink between meetings, or for taking a client to dinner. In addition, they also offer an indoor swimming oil, a gym, and a rooftop sauna.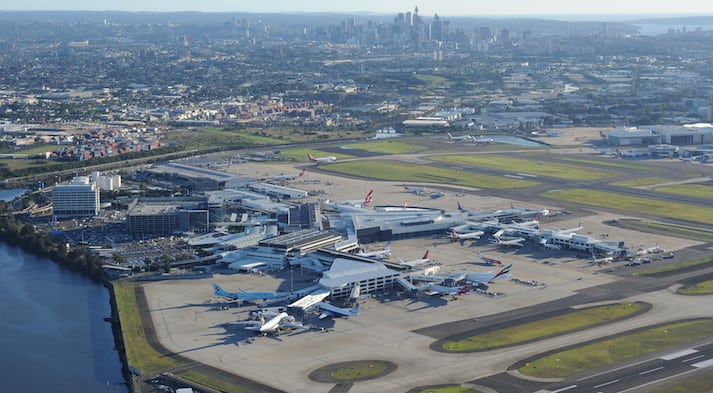 Next, we move on to the Rydges Sydney Airport Hotel. One of the most appealing offers from Rydges is their "Plane Spotters Package." This package offers you accommodation in a deluxe room, that provides ample views of the airport, which guarantees beautiful views of planes both on take off and landing.
Also, you will enjoy your own binoculars provided by the hotel for your viewing pleasure. Other areas of interest for Rydges also include a later checkout of 1PM, a business center, gym, room service, and faculties for disabled clients.
Moving on, we visit Stamford Plaza Hotel. While on the "higher end" of hotels, they provide 315 spacious rooms, which includes 12 suites. Stamford also offers a well equipped gym, an outdoor swimming pool, a jacuzzi, and rooftop sauna. Also available are 11 function rooms, which are available for anything from business conferences to weddings.
Also available is Ibis Hotel. Ibis has 200 rooms, 24 hour reception which makes check in and out not only easier, but more convenient any time of day. In addition, Ibis provides 24 hour meal options, including daily breakfast buffet. They also provide shuttle services for both international and domestic terminals.
From here, we visit Holiday Inn. Now, one thing worth mentioning is the safety deposit boxes available at the front desk. With these, should you decide to take a day trip, you won't have to worry about valuable items, as you can store them with the front desk and retrieve them upon your arrival back at the hotel.
Like most other hotels, they also offer ample rooms, housekeeping and laundry services. In addition, they also provide an on site gym, and business services.
Finally, we have Novotel Hotel. Fortunately for clients, they are a bit out of the box in the services provided. Firstly, they they offer car rentals. Now usually, when we travel, we have a serperate service for this, and added hassel. Now, if you decide while staying at the hotel that you want to take a day trip, simply call down and order a car! Also, the hotel provides shuttle services that are available every 30-45 minutes.
In addition they also offer laundry service, high speed internet, and 24 hour room service. Also worth noting is that children 16 and under stay free with a paying adult. This includes a continental breakfast. Finally, they offer business and secretarial services, free local television, in house movies, a smoke free environment, and onsite tennis courts for their customers/clients.
NBG Landscapes Sydney
Based in Sydney, NBG Landscapes provides landscaping and gardening services to residential and commercial properties. Our Sydney landscapers can help you design and construct a unique yard for your outdoor space. Visit our homepage for more information.
Also Read
The Amazing Darling Harbour in Sydney NSW
Interesting Things To Do In Sydney
Peapes "Ghost Sign" in Sydney NSW