Life in Sydney, NSW
Although it is not the capital city of Australia, Sydney is the largest city in Australia with diverse cultures and from different people all over the world. Here are some of the reasons why you should live in Sydney if you have a chance:
Favorable Weather Conditions
This is one of the factors which attract many tourists in Sydney because the city has warm summers and cool winters. The warmest time of the year is around January while July is the coldest month. There are many factors that determine the weather and eventually climate of a place.
Location, nearness to large water bodies and human activities are some of the factors. The city has moderate climate due to the constant sea breeze and its nearness from the sea. Most immigrants and tourists who visit Australia prefer living here because they can easily adapt to the weather especially if they come from tropical areas.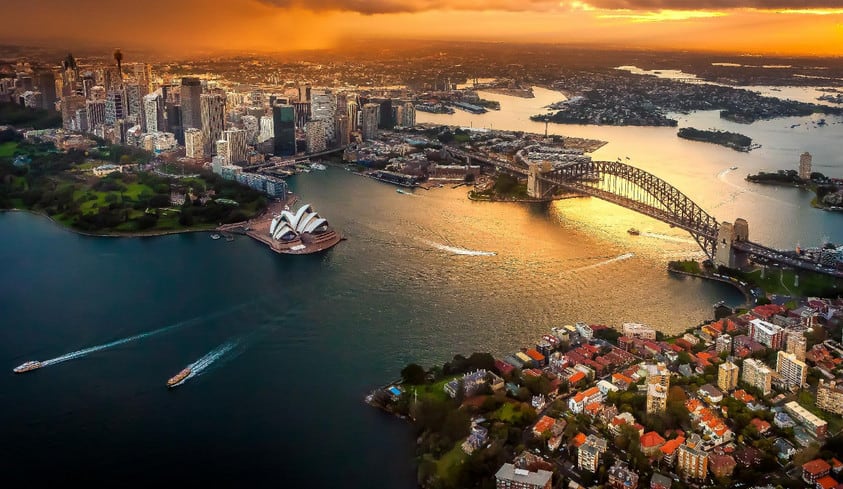 Economy
Sydney plays a great role in Australia's economy with manufacturing, retail, business services, real estate property, health and community services contributing to about ¼ of the total gross domestic product (GDP) in the country.
The city also has about 90 local and international banks making the city has a high number of financial and commercial activities in the country. In addition, availability of both local and international banks within the city facilitates easy money transfer and business in the city.
Property Market
If you are planning to live in Sydney, renting or buying a house is the first thing you should do. However, you need the help of an experienced real estate agent because this city has the highest median house price in Australia with the cost averaging to about $550,000 in comparison to about $400,000 in other major cities.
This cost is determined by the high demand of houses in the region due to high immigration and settlement in the region. As for rent, you can pay about $450 per week depending on the locality you choose.
However, the government is taking measures to manage property market to make houses affordable to both immigrants and locals.
Transport System
The city boasts of extensive and modern motorways in the country to ease traffic and driving. There are numerous means of transport – among them ferries, trains, taxis, buses and even airlines. It all depends on your destination, preference, and budget.
With more people visiting the country, the transport system is still being renovated to accommodate more people with ease. For instance, the airport of Sydney is being renovated to improve its services.
Education System
The education system here is world class. The city hosts many universities among them University of Sydney, University of New South Wales, Western Sydney University, Australian Catholic University and University of Technology Sydney among others.
You can further your education easily by enrolling in any of the university with a benefit of getting a scholarship if you are lucky.
Leisure
Every now and then, you will have to enjoy to free up your mind and relax. You can do this by visiting several beaches, restaurants, Sydney Opera House, State Theater, Museums, Galleries, Botanical gardens and Sydney Symphony. There are also other areas you can have fun at for instance malls, movie theatres, and casinos. Your choice will be determined by your preference. In addition, being a metropolitan city, you can meet and make friends too if you are social.
Although Sydney is listed as one of the most expensive cities to live in, the city has numerous employment opportunities to both immigrants and Australian nationals. Also, the factors discussed shows that the city is conducive to live, work or even do business.
NBG Landscapes Sydney
NBG Landscapes is a licensed and reputable landscaping company in Sydney. Please reach out to our expert Sydney landscapers for a free consultation on your next landscaping project.
NBG Landscapes
Address: 610/320 Harris St, Pyrmont NSW 2009, Australia
Phone: +61 422 246 213
Also Read
Major Sporting Events in Sydney NSW
Amazing Cruise Vacation From Sydney