Are you thinking of adding a Japanese garden to your home or office? If so, you are making an excellent decision. It will make you feel like you have gone into another world every time you step into the garden.
The main reason to choose this garden is not just the appealing flowers and plants, it is to create a tranquil location that can be used for meditation and relaxation. You can enjoy your own company and hard to find mental peace here, according to our landscape designers Sydney team.

Many people assume that there is some specific Japanese garden that is beneficial for all people. Well, it's not the case. There are no magical elements that one must have in this sort of garden.
Instead, these gardens can be developed like almost any other type of garden where individual styles and interest have a lot of influence on the final result.
Key Elements
The architecture of Japanese gardens usually includes large openings and wooden awnings. Though mountains and cascades are also a part of the Japanese culture adding them to a garden is not always feasible because they take up a lot of space.
Pathways and bridges are among the typical elements of Japanese gardens. The bridges don't take up a lot of space as they can be miniature in size.
Pathways are selected because they let you take a leisurely stroll anytime you wish. You have many options of stones to select from while creating your own garden.
A pond is another key element of a Japanese garden. The shape and size of the pond can be customized as per your expectations. You can also add fish or plants to the pond to create some extra beauty.
Adding streams or waterfalls can also be a viable option because they are easier to maintain and require less space.
You can also enhance the beauty of the landscape by adding white sand to it because it is very attractive and raking in the sand might help you to enhance creative thinking and relieve stress.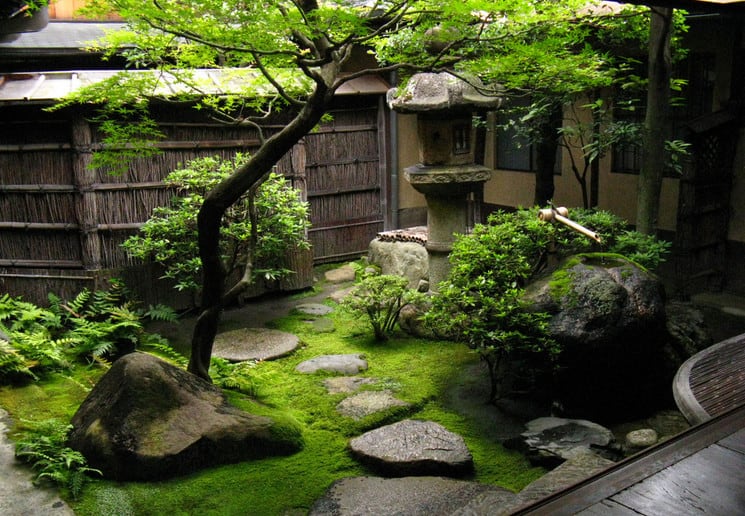 Originality
You can make the Japanese garden closer to the original by making use of plants and shreds which are commonly grown in Japan. The ability to do this will depend largely on the climate of your location.
To add a bit of symbolism, you can also add a pine tree that symbolizes the ability to survive over the changes brought by time to each of us. You can balance the look by adding stones of all sizes into the Japanese garden.
Conclusion
Japanese gardens are an awesome innovation as they mesmerize you and offer some peace. They add a touch of attractiveness to an ordinary garden and give you the feeling that you have stepped into a new dimension.
There are many online resources and books that can guide you to create an awesome Japanese garden so you must take help from as many as you can find.
People believe that this garden is never completely done so you can make it your hobby to enhance it over time and make it more striking. Contact our garden maintenance team in Sydney for more information.