Front Yard & Backyard Landscaping Designs
You might have heard the benefits that arise when you maintain your front lawn and backyard; the major of which is an increased value of your home. Despite this fact, most homeowners still fail to take care of their yards. By such a measure, you fail to make it attractive, and you miss out on several other benefits of a professionally maintained yard.
Some of the benefits that you fail to take advantage of are as discussed below. Therefore, keep reading and discover what you need to take advantage of by having a professional landscape.
For all your Sydney landscaping and gardening needs, contact NBG Landcapes.
Energy conservation
A professionally landscaped lawn will help you pay lesser energy bills at the end of the month. Think about it; If your home sits at a location that faces much wind or the sun, these elements will lower the efficiency of your heating cooling and ventilation system. When you need to warm up your living space, the wind will end up affecting this process thereby making your heating system to work more.
On the other hand, when the need to cool down arises, with lots of the sun's warmth heating up your area, your air conditioner will need to use much energy to reach the ideal temperature. However, you can make high energy costs be a thing of the past by hiring a professional to help you design your landscape.
These individuals can contribute to planning your landscape professionally with plants that reduce both the impact of the wind and sun. By this, you will end up paying lesser energy bills at the month's end.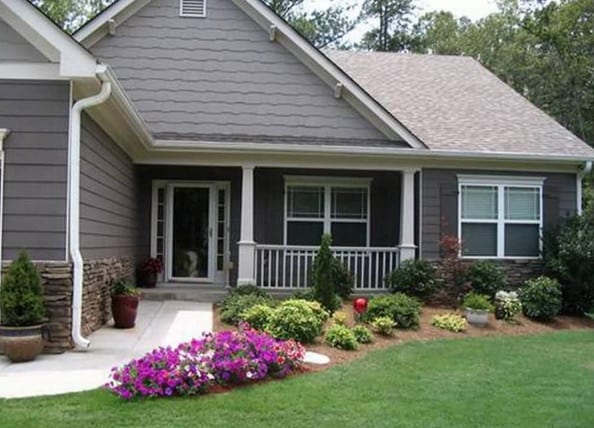 Biodiversity
Let's face it. We live in a world with many kinds of insects and birds. Some of these are not desirable while other are of great importance. For instance, rodents, bugs, pests, mosquito, beetles, and other insects can lead to a great disaster in gardens. However, did you know that some of the plants in your landscape are what that may be resulting in lots of these insects?
With a professional landscaping your yard, you can be sure to cut down on these annoying bugs. They know plants that attract birds or insects to help pollinate your crops and those that attract the dangerous type of bugs. Hence you can rest assured that by hiring them, you will manage to plant crops that help attract birds that both help in pollination as well as getting rid of annoying insects in your lawn.
Additional living space
Landscaping professionals will help you utilize your yard maximally. You might have a big used space on your front lawn or backyard which you can turn into a living space both for you and your family. For instance, you can create an area to relax, read, or enjoy natural features.
A professional landscaper can help to create a pond, water fountain, an outdoor kitchen and many other places from where you can spend some of your time.
Curb appeal
It is no doubt that a professionally maintained yard will attract much attention. Even more, should you decide to sell your home, you will attract a lot of buyers. Most people do not take a home with a maintained yard simply, considering that most home owners do not have the time to maintain their gardens.
With a great landscape, you make home buyers believe that you are an organized individual, and by this, they tend to think that your house is well maintained which makes them more interested in purchasing your property and not to mention, at a high value.
The above are the major benefits to expect by professionally maintaining your front lawn. What if you think about continuing the landscape to the backyard, what are the steps to take? It is a perfect idea that you consider working with an expert from the beginning. The reason behind this is that a landscaper will help you design a front landscape that can be useful when you intend to extend the landscape to the backyard.
By hiring a professional, you will have an easy time while making decisions pertaining your yard's design. You will not have to guess on the design or plants to incorporate in your garden, and by this, you will not suffer from high costs as a result of the guess work.
Professionals will also know the best material to use for your design as well as the plants, and by this, you will remain in the set budget both for the front lawn and backyard landscaping. Apart from costs, you can be sure to make the right decisions as a result of the professional advice, which will help raise the value of your home drastically.
To sum up, a professional will always help you get the desired results owing to their skills and knowledge. Do not underestimate the benefits that result by hiring these contractors. Make sure that you spend some time researching for the best landscaper and be sure to have great value out of your yards. Click here to know more.
To read on more topics, visit this page.