If you choose to hire a company for your landscaping job in Sydney, you will reap many benefits. Professional service providers will keep your landscape green, healthy and manicured.
This will allow you to not spend your tasks in these tasks and utilize this time to be with your family and friends. A professional will offer year-round care and offer maintenance services that protect the property along with making your life easier.
Although rendering the services of landscape care provider would offer many advantages, you should always remember to hire the right company to do this crucial job.
Always remember that hiring this service would cost money and time that you can't get back. So, before choosing the right company, you should remember the three costly mistakes that must be avoided.
Don't Just Trust Anyone
While seeking landscaping services, you can't just hire anyone. You must look for companies that offer a combination of knowledge and experience.
If you have the option, hire someone who has more experience because it will ensure that the landscape professional has diverse and extensive knowledge on key issues like soil types, plant care & maintenance, irrigation & drainage, fertilization schedules, pruning & planting times, pest control and organic landscape products.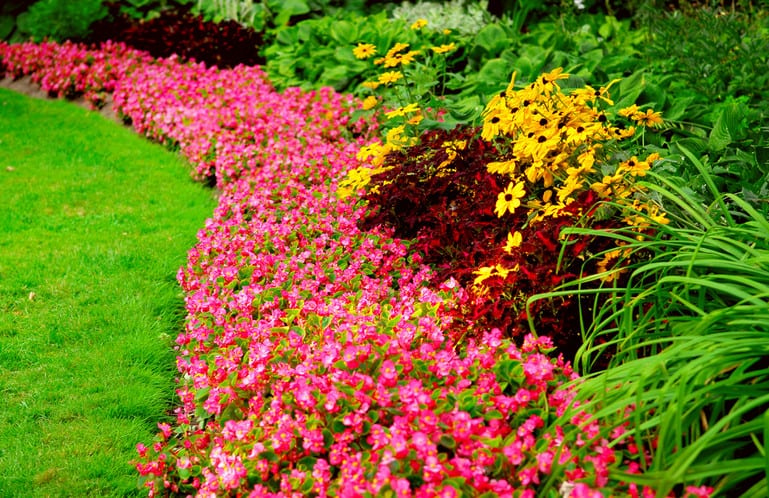 Hiring someone with experience would also ensure that you enjoy quality landscape care, superior long-term results, and efficient services.
Just a little research is needed on your part to find a professional who has ample experience and can cater to all the landscaping needs perfectly. Some of the research methods that would come in handy are:
A website
Most of the reputed landscapers in Sydney would have a professional website with all the information regarding the services.
If you spend just a few minutes in reviewing the business website, you can find important stuff about the history of the company, their services, pictures of existing work, client testimonials and a few referrals.
Referrals
If you are not so tech-friendly or you prefer word of mouth over what's on the internet, you can talk to your friends, relatives, and neighbors about which service provider they use.
A referral is one of the most trusted ways of finding a service provider because you can find someone who services people have already tried and tested.
Business History
The business history of a good service provider would speak volumes. It would always be smart to hire someone who has been doing this work for decades as it will ensure that the company has access to the best equipment and human resources to do the job.
It will also ensure prompt response in emergencies and better customer service.
Professional Affiliations
A company that has many professional affiliations is trustworthy are they are a vital part of credibility and experience.
Checking the affiliations with a few of the national or NSW organizations which promote horticulture education and safe, ethical business practices is a good idea.
It will prove that the company knows its job, does it ethically and in the best possible manner.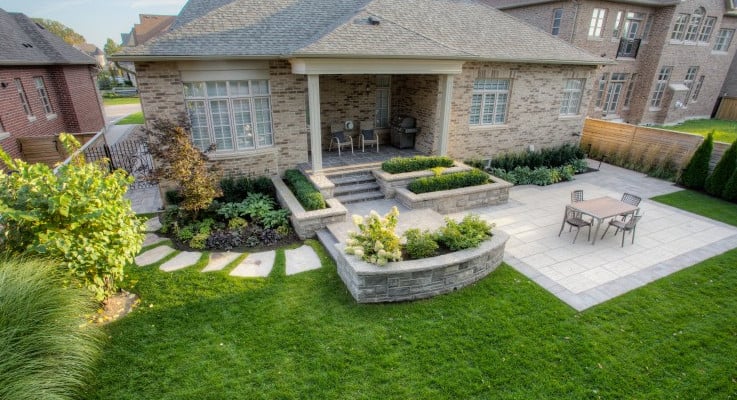 Forgetting Property Assessment
Every home or office or any space for which you need to hire an expert would be different from the other. Every property has its own size, needs, problems and landscaping conditions.
So, before you hire someone to take care of all of it, you must call in an expert to visit your site to provide you with an accurate property assessment.
Without taking this step, you may end up paying for the services your property doesn't need and miss out on the services that your property really needs.
When the professionals visit you, you should remember to discuss the property needs and your budget in detail. You should also give freedom to the professional to walk through the property and see whether there are existing problems that need to be solved immediately.
During the walkthrough, you should work out a maintenance and care plan that suits the budget and your landscape. Some crucial things that you must speak about openly are:
Care and Maintenance of the Landscape
You should always talk about the scope of the regular care and maintenance of your landscape. Usually, a crew that is assigned to your property will take care of stuff like:
Weeding, Lawn mowing, border edging for driveways & walkways, yard cleanup in the spring & fall and cleaning the hardscape surfaces
Additional services you can expect are garden designing, lawn & garden renovations, seasonal planting of shrubs, plants & flowers, fertilization, seasonal pruning of trees & shrubs, lawn aeration, mulching, pest control, organic landscape care and irrigation systems.
If you don't hire a professional landscaper, you may get only the basic lawn mowing & trimming services and miss out on several other valuable services which are essential to have an awesome landscape.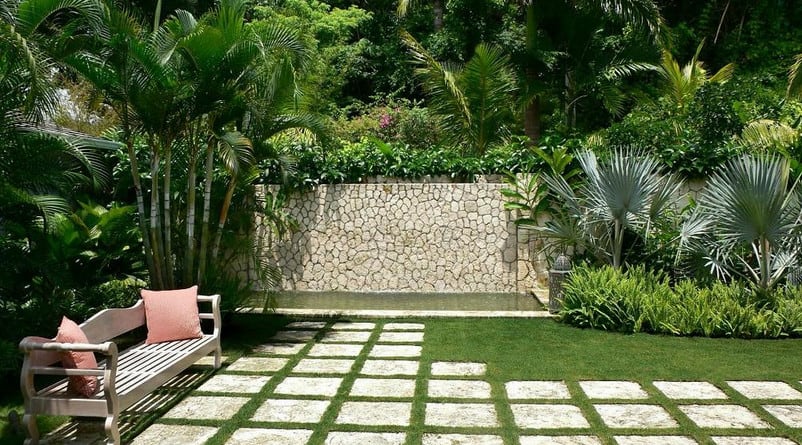 Not Specifying the Long-Term Goals
Though there are many Sydney landscaping companies, their services, prices, and qualifications may vary a lot. Before you hire someone to service the property you own, you should specify the long term goals so that you hire only that company which has the resources and competence to meet the goals.
As a property owner, your basic aim would mostly be to ensure that the landscape is healthy and well-maintained at all times. For that, you will need all the basic services.
But if you wish to add a backyard pavilion, a rose garden, a stone patio, a retaining wall, a swimming pool or a spa then you may realize that your landscaper doesn't provide these services.
So, if you want the landscape design to look beautiful and evolve with the changing trends, you need a professional who provides design & build services and has a background in landscape architecture.
The latter would mean that the professional is qualified to build and install key outdoor features such as patios, driveways, outdoor walkways, terraces, outdoor fountains, kitchens & waterfalls, backyard ponds, swimming pools, outdoor spas, hot tubs, retaining walls, outdoor fireplaces & fire pits, landscape lighting and French drains.
It is understood that your immediate needs and your budget may not include great outdoor features, it is vital for you to consider the long term goals when you hire a pro because it will save you from conducting this selection process again.
It is a fact that several landscapers spend decades on the same property because they keep up with the changing needs of the clients. If you have shortlisted a few providers, here's some advice on how you can select the best one from them.
Compare the Estimates
You should get a cost estimate for all the services you need from the company. After getting the estimates, you must compare them and choose only that service provider who is offering the best services at minimal pricing.
It is also vital to talk about things that are unclear so that they don't lead to problems later. You also need to be aware of any hidden costs and seek clarity on that issue beforehand.
Remember that cheap is not the best. Hence, you should choose quality over cheapness. A service provider who is selling its services too cheap may hire inexperienced resources or use poor quality materials that may not last long.
The best companies will always be clear about the quality & resources from the beginning and won't hesitate to clear your doubts.
Sign a Contract
Most of the landscapers have a contract for the services that are rendered. A contract will not only protect you, it will also protect the landscaping company; so you shouldn't shy away from it. Before signing any contracts, be sure you understand each and every point mentioned in it.
If you have any questions, it is vital to discuss them before signing anything. The things that you must look for in a contract are landscape schedules, products, services & labor costs.
You should also see what will happen if either of the party ends the contract or violates the terms of a contract. You should also know about the retainer or deposit needed to begin the work so that you can arrange for the money in a timely fashion.
If you have any kind of financial concerns, you should talk to the company about the available payment options.
Hire Someone You Can Deal With in the Long Run
Apart from hiring someone who is knowledgeable, efficient and experienced, you should hire someone you like and can trust. It is vital to hire someone who understands your immediate needs and long-term goals.
You should trust a landscaping company that is eager to solve customer concerns in a timely manner rather than keep you waiting.
It is also vital to hire someone who responds to emergencies quickly. In order to make your decision, you should hire someone whose professional opinion you can trust, to whom you can talk freely and someone who is easy to communicate with.
For all your landscaping needs in Sydney, contact:
NBG Landscapes Sydney
610/320 Harris St, Pyrmont NSW 2009, Australia
+61 422 246 213