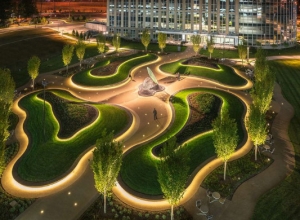 Before you know about the elements and principles of landscape architecture Sydney, you should learn about the simplest things.
Let's start with the definition. In simple terms landscaping refers to enhancing the aesthetic appearance of any area by modifying its form, adding decorative items or planting shrubs and trees around it.
When you have a garden space or a landscape space that needs to be enhanced, you can do some research and come up with thousands of landscaping design options.
Landscape design is nothing but doing landscaping so that space is optimally utilized and the visual appeal of the place in increased.
If you hope to be a landscaping designer, you need to remember certain things. First of all, everything you plant will grow so there must be some empty space between the plants.
The second thing is that there will be environmental changes that impact the plants that must be remembered. You must also realize that you or your family would like to wander around, so there must be appropriate spaces for that too.
When you work as a landscaper, your personal experiences and ideas would advance your skills and capabilities. Always remember to create a landscape that's visually appealing, highly functional and lovable.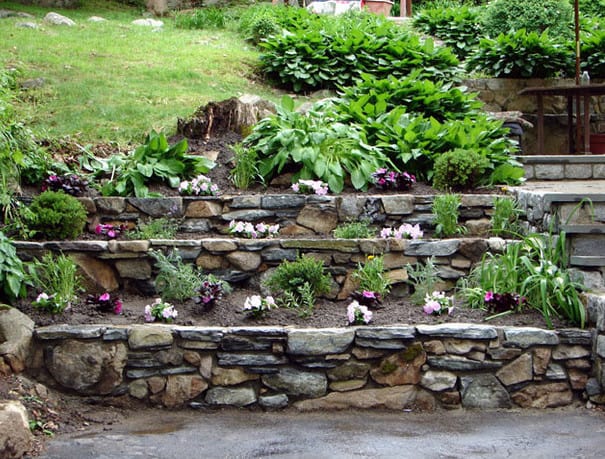 Key Landscape Design Elements
Every area that needs to be landscaped is different. The space, site conditions, the level of the ground and the soil would be different at different places. You need to work around them to create a landscape design that lasts.
You can begin by creating a rough design of the area and pointing out the things that need to be avoided, for example, a manhole cover. You can then visualize your landscaping plan and draw it up too.
It will help you to work better. After you have done this too, you need to organize the features, i.e., plants and hardscape.
Features are anything that has got a line, colour, texture, form and visual weight. They are the key elements of landscaping design.
When we talk about the size of your yard space, each size whether small or large has its benefits. For example, if your yard is big, you will have a large surface to work with, and if it is small, you will not require a lot of expenses in the maintenance. Also, both cases can use the same features to enhance the beauty of the garden.
Flower beds and potted plants
You can profoundly enhance the appearance of your garden by using different flowers and native plants. These two can be used to upgrade your garden without having to spend a lot of money on it.
Use potted plants or opt to plant different flowers in flower beds. You can also reuse old cans to plant your plants if you want to minimize your expenses as much as possible.
A copse of dwarf conifers
This is an excellent way to use in enlightening the corners of the yard.If your garden is big enough, you can use tall trees as they work great in such spaces as compared to small yards.
You can also use strata and maybe plant native flowers and alternate with other kinds of plants.
Three-Space design
One way to enhance a small yard and make it look big is by having a proper plan and develop excellent techniques to break the space into different sections.
You can leave one space to be a walking path; another section can be set a side to plant lawn or flowers and plants.
Have an additional section for planting your native trees and plants, hanging pots and flowers can work great as well. This idea is highly recommended for urban regions where the expansive grounds are at a premium.
Create parallel lines
Parallel lines help in attaining more space. One way to attain this is by creating long arched walk paths with creepers planted on the sideways and at the top.
You can also opt for other features such as shrubs and plants on the sideways too. Incorporate a small seating area at the entrance of the walking path just to make it a focal viewing point of your garden.
Use diagonals
If your yard can not fit the use of wooded sections, then consider designing diagonal footpaths that cut across the garden as it provides the illusion and enough space of the path.
Use different flowers and plants on the sides of the track to add that touch of beauty and also reduce the detailed look. If you have a lawn, then you can use a focal light in the middle of the garden.
Use different elevations
If you have a yard that is not easy to work with, for example, it is in either square or rectangular form; there are various tactics that you can use to enhance it too.Use features such as the deck, creepers or trellis to break the monotonous look.
A seating area in the middle of the yard can work great. Another area that you can use this method is if you have a small garden as it works by scaling down all the features in the yard.
The above-discussed landscaping ideas can apply to all yards sizes. Avoid overdoing the additional of the artificial features and instead, let the environmental factors to influence your creativity.
The importance of a garden at home is to provide a space where you can be able to breed beautiful natural plants and flowers.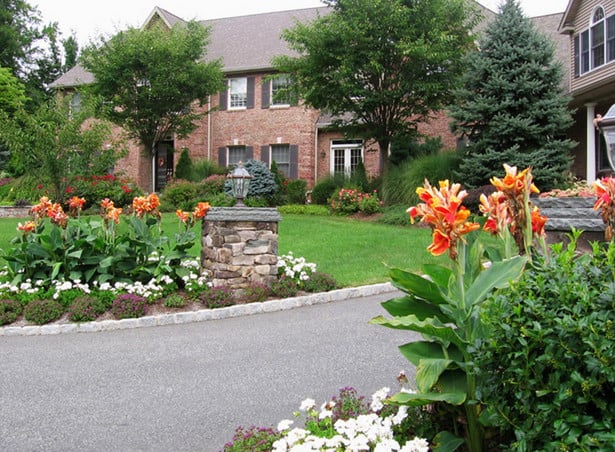 Fundamental Design Principles
The most important part when developing your business or home landscape is knowing and understanding the principles of landscaping.
The primary principles are included from the time you start the process of designing the landscape to the time you finish the work, and therefore they guide you on what you are expected to do to achieve your dream yard.
Create unity
It is important to ensure that you create unity and consistency in the process of designing your yard. Ensure the plants, flowers and all other features in the garden blend well together. You can attain this by focusing on the height, size, texture, and colors too.
Also, use original color schemes on the landscape as it is easier to relate to the colors especially if you have passion about them.
Apart from making your garden look good, the schemes can attract various insects and animals such as the butterflies and birds which add beauty to your yard.
Opt for simplicity
Choosing to use simple methods and features in your garden is one of the greatest principles. Use one color of flowers or use the same decor in a particular scheme.
Build a balance
Ensure there is equality in your landscaping. There are two types of scales that you can use that is the symmetric and asymmetric balance.
Symmetric balance involves the use of similar matching elements of the design and asymmetric includes the usage of uniformed elements, designs, and colors so as to create unity and to ensure the hardscapes are more random.
This form of balance is used to separate the different schemes used in a garden.
Add colours
Colours tend to add dimensions and create an impressive view of the entire landscape.Therefore use bright colours to make the objects, and other features in the yard look further from you in the case they seem too squeezed together. You can also add natural colours such as gray, blacks and whites to create a balance.
Use natural change
This is a principle that requires one to use plants of different heights and colours to add a volume of an area. Therefore use different plants and flowers in your garden to achieve this. You can also get right colors by combining different textures, foliage, the shape and sizes of other elements.
Lines
The lines play a huge role in helping you get a flow and well-balanced garden in particular through the use of walk paths, flow of beds and the entry ways too.
Be proportional
Create different scales so as to provide room for every feature utilized in the yard and also ensure there is a balance. The goal is to ensure unity in the depth, heights and also other dimensions of the features used in the garden.
Repetition
This can be achieved by using the elements and features that are of the same kind as too many of unrelated features can make the landscape look uncluttered and disorganized.
Once you get a handle on how the principles and elements are weapons in your arsenal, you would be able to master the art of landscaping and create extraordinary designs.
If you are a newbie to the concepts of landscaping, just remember to research a lot and use your creativity, everything will be just fine afterward.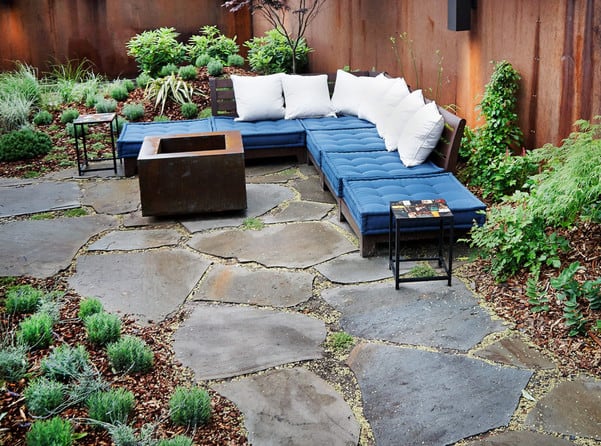 Eco-Friendly Landscaping
Many people are currently living with expectations and worry of the condition of the earth. The most important thing in our lives, outside and homes is the peaceful and quiet environment. A landscape should be environmentally friendly and not just attractive.
We should be responsible and maintain the state of the environment by watering trees, natural grass, and plants. It is so sad to learn that some areas on earth experience a shortage of water.
A solution to this problem is getting a suitable surrounding that is advantageous to people that stay around there.
We all want an environment that uses less water and easier to maintain. Such a surrounding reduces worries of seeking water and other critical needs. A supportive landscape retains the green color of trees, plants, and grass.
If you place requires more water in dry seasons, make a plan of harvesting water to maintain your plants. Trees that need more water should stay together, and arrange arid like plants that need less moisture in a separate area.
According to the observations made, most people prefer edible landscapes and avoid high maintenance landscape.
Edible landscapes, on the other hand, entails drought resistant plants, herbs or green gardens, vegetable gardens and trees that bear fruits. Families gain nutritious food and fruits throughout the year from the edible landscape.
Vegetable gardens get invaded by animals like squirrels and rabbits. Pests affect the growth of onions and other vegetables in the backyard. The problem of garden or plant invasion should be dealt with as quickly as possible.
A desert landscape which is also known as a native landscape is an environment that you should look at for once. A native landscape entails ferns and flowers.
Native plants do not require plenty of water to grow. You only need to put more beautiful stones around the desert plants.
Other important environment consideration includes adding some equipment for entertaining and enjoyments. Some of these items include outdoor barbecue pit, outdoor fireplace, and outdoor fire pit.
Outdoor lighting and patios improve the nature of the environment. Perfect the whole area of your surrounding for enjoyment and improvement of outdoor activities.
There are several important points that you need to consider in order make the environment eco-friendly. To start with, avoid using dangerous chemicals and acids.
However, these chemical are useful at some point but in small basis. In the long run, the acids and chemical are not good for your health.
Remove features that attract pests and add more barriers to the place. The natural way of dealing with pests reduces the rate of using herbicides and pesticides.
Lastly, the Eco-friendly environment is advantageous not only to an individual but the planet as a whole. The entire process leads to the plentiful supply of water and food for the family.
Healthy vegetable gardens enhance nutritious food which is essential to the well-being of your life. Consider improving the state of your environment so that you can enjoy its benefits. When a landscape is beautiful and fruitful, life becomes easier and enjoyable.
Stages Of Landscape Designing
Are you planning on recreating your lawn to give it that warm and healthy look during the warm months, Well, why don't you try out landscaping designs?
This method is useful as it can transform a dull looking grass to beautiful and healthy ones. Therefore call a professional landscaping company to help you turn your lawn into something elegant and beautiful.
Apart from working closely with the company in designing your garden, there are three critical stages that they undertake so as to complete the work and attain your dream lawn which is essential for you learn about.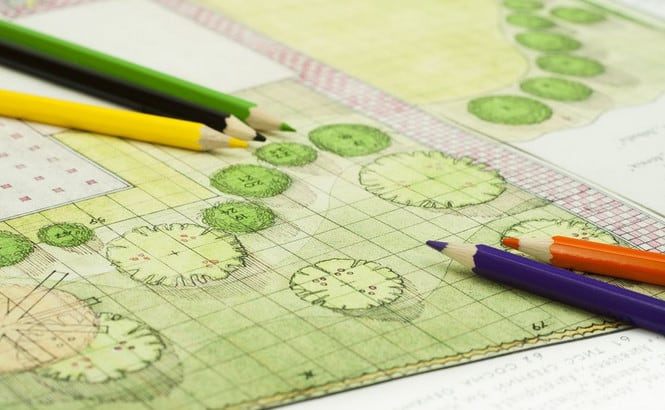 First Stage
The first step involves the designer coming up with a layout. The plan consists of a map showcasing how your garden looks like and all other features in it such as the trees and what will be added to it. The map may either be a simple sketch or detailed depending on your vision and the state of your garden.
The map acts as a guide to you and the designer on what is to be included in landscaping and what to do away with.
Therefore a layout is very crucial to you as a garden owner as you will be able to take part and know how every features either in the backyard or that will be added will blend to give you your dream yard.
Second Stage
The next stage is all about upgrading. This phase involves changing what already exists in your garden to a more polished and modern look. For example, if your flowers are planted in a square landscape, this can be changed.
The designers usually present a drawing in the form of 3D that helps the garden owner have a view of what and how the changes are going to be done in the backyard.
The importance of a 3D drawing is that it provides a more detailed and definite view as compared to standard images. Therefore upgrade helps you have a clear vision of what to expect in the results of your garden landscaping.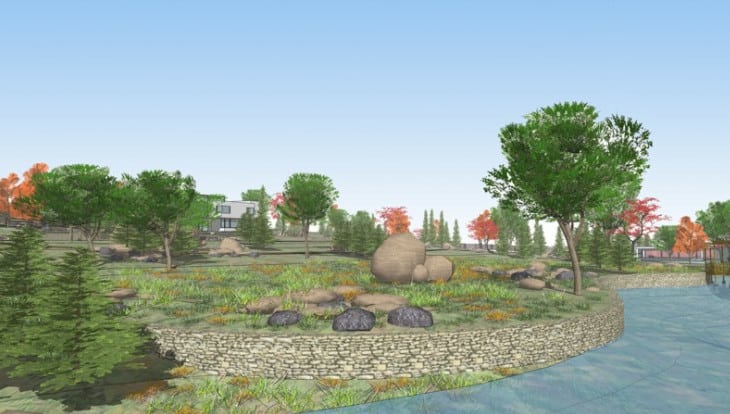 Third Stage
The third stage is also referred to as premium stage and consist of the final results of what your landscape is going to do and be.
This step involves the design utilizing all the ideas that are beyond the first and the second stage of the work hence the name premium stage. The category includes full image colors with an incredible amount of detailed information and features.
It also includes the details of the work involved what is to be used from the beginning to the end of the task. The designer also makes sure that everything is prepared well for the approval from engineers who are expected to review it and give the required permit. As the owner, you can also have a view of your new landscape which can be shown in the form of 3D.
When working with a landscaping company, avoid settling for an idea or vision that you are not aware of. Ensure that you are involved and see the planning process of your garden and this will enable you to know what to expect at the end of the work.
Design Natural Landscape Habitats
You can never go wrong with your backyard as there are so many things that you can use to spice it up and give it that appealing look. One of the ideas to use involves the use of wildlife and plant life too.
For the wild animals, create a garden pond as the wild animals will need water for survival and both animals and plants will do great in a well-maintained garden pond. Therefore try out a backyard habitat pond, and you will love the transformation that comes with it.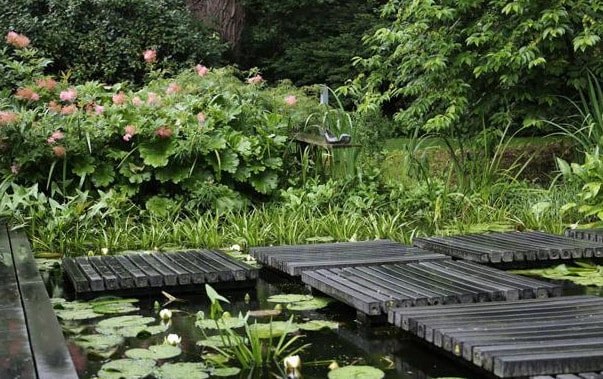 The importance of an outdoor habitat
The habitat can easily attract birds and other animals as they will always visit the pond to drink water. You can also use the outdoor habitat to keep other animals such as the fish. The pond is likely to attract other natural and aquatic life that develops at the backyard such as the frogs too.
Enjoy the view of beautiful birds taking bathe in your pond, snakes frogs, and fish diving in the waters as well. One thing to note is that the snakes that are bred in the water ponds are not poisonous and hence cannot harm you.
The snakes belong to a group of snakes known as Natrix but to be on a safe side gather all the information regarding the right animals to keep in your backyard. You can get such information from various books about animals, and the books can guide you on the colors or types of animals such as the bird to stay in your home.
Keep reptiles
The pond is a great home for various reptiles such as the dugout, turtles and other attractive reptiles to keep in a home. Some reptiles such as the toads and salamanders are likely to breed especially if they are kept near the water ponds.
It is easier for them to live near other related animals such as the frogs and the turtles. Therefore apart from growing and breeding reptiles, the pond can also act as an excellent habitat for other small aquatic animals and insects.
What to consider when keeping marine animals
Predators
When it comes breeding animals such as the fish, avoid the colorful ones as they tend to attract their predators, and you won't want to lose them. So instead opt for the fish with dull colors just to keep them safe. Other things to consider when preparing your pond for keeping your fish include the source of sunlight, the size of the dugout, and the depth as well.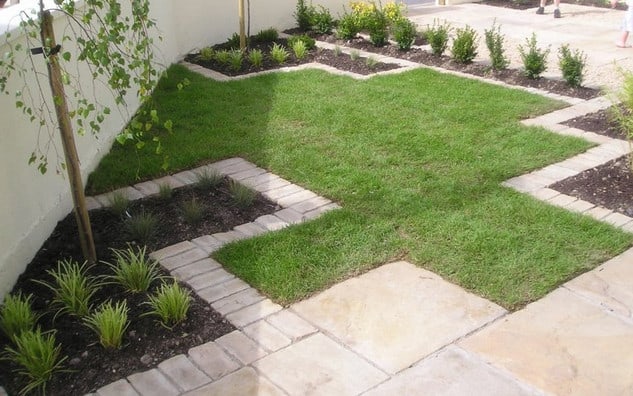 Consider to buy or construct a pond
You can choose to buy or build your pond. If you decide to purchase a pond there are various types to choose from such as water table ponds, preformed ponds, cement pond among others. For those who wish to design and construct their ponds, there are several factors to put into consideration such as the home landscape and the available space.
The climatic change
Considering the weather changes in your area is important. This will help you in ensuring that the animals are protected either when it is too dry or too humid.Therefore understand your area before you bring in or construct a pond.
The most popular ponds
One of the most known and used water ponds is the water table as it is more reliable and safe. The water table can be constructed near to the ground which enables one to have a naturally occurring pond.
The water table is also significantly affected by the weather changes as if the air is too dry the water tends to dry fast and vice versa. You can also expect the water pond to completely dry during the drought seasons.
The climate of the area that you live in determines the kind of wildlife to attract as if the water pond tends to dry up during a particular period of the year, it will attract a certain type of animals or draw them for a temporary period.
Therefore in such areas, one is required to purchase a pond that is of real depth such that you can always refill it during the dry seasons. The outdoor habitat ponds come in different sizes and dimensions for you to choose from.
Whatever design or type of outdoor pond you settle on, the bottom line is this feature adds a lot of beauty to your home by attracting the wild animals such as the birds.
Different ponds can be customized for you depending on the size and type of your landscape hence providing an excellent platform for you to enjoy the view of these animals in the comforts of your home.