Planter boxes are being commonly used these days for purposes of gardening and landscapes in Australia. These boxes are a relatively new addition to the gardening kit. The major reason for their popularity is the wide range of functionalities offered.
You are also able to choose any style and colour they like. Indoor and outdoor gardening can be done in small or large boxes in cases where there is not enough space available for planting trees, shrubs and plants. They quickly capture the eyes of people when placed in the garden, porch or on windows.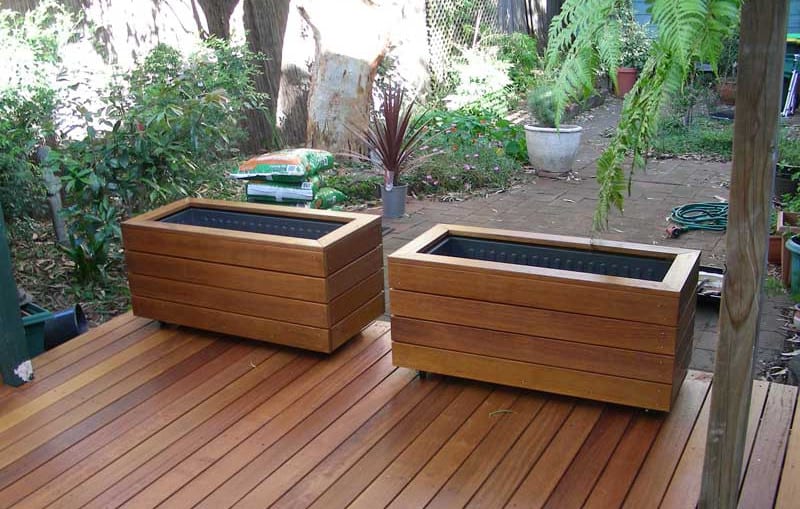 The planter boxes can be stylized to match the color of nearby walls. Since these boxes are now available in different materials so you can determine easily which ones will be more suitable for your homes. These are equally popular and are being used in homes, spas, hotels, resorts and many other buildings. They can be placed at indoor and outdoor locations without any problem.
The planter boxes are known for their versatility and feasibility. You can change their position or placement whenever you like. They can be used for growing different plants and smaller trees to make your property more impressive. They have slightly different requirements as compared to the lawns of houses. These are suitable when you wish to change their place quite often or want to hang plants along the walls.
The planter boxes have a great impact on the styling of the modern buildings. Either you wish to decorate the windows, small lawns or entryways of buildings; these planter boxes prove to be a great choice. Since users have different requirements, therefore the manufacturers have started making these boxes with different materials. This variety has produced a lot of options for the consumers. Though people may find it difficult to choose the most suitable boxes from so many choices, but they can find their required product by carefully comparing them with their needs.
Wood, metal, aluminum, PVC, vinyl and fiberglass are most common materials that are being used in making of these boxes. High quality materials are used that are reliable and light weight. Vinyl has recently gained popularity as it is a very light weight material that can remain in good shape even when it is kept at outdoor places. As compared to other boxes, these are easy to move, so homeowners prefer these as they need not hire laborers every time they wish to change their placement.
The planter boxes can be found with beautiful textures, amazing colours and custom sizes. You can buy a good box right here at our Sydney based landscaping company, NBG Landscapes or can build one by watching DIY tutorials online. This will help you save money and get personalized boxes. The DIY methods should be followed carefully to avoid any issues that can arise if there are defects in the final product.
Planter boxes can be used for plants that require different types of soil and have variant requirements for proper growth. These boxes vary in price and colour. Hence, the choice should be made carefully after good research.