Amazing Bondi Restaurants For Dinner
Even though Bondi is known for its amazing beauty, it is also popular for having delicious restaurants, who serve, high quality meals.
Regardless if you want to have a meal to enjoy while sitting on the beach or wish to visit one of the quaint dining establishments in North and South Bondi, there's plenty to choose from.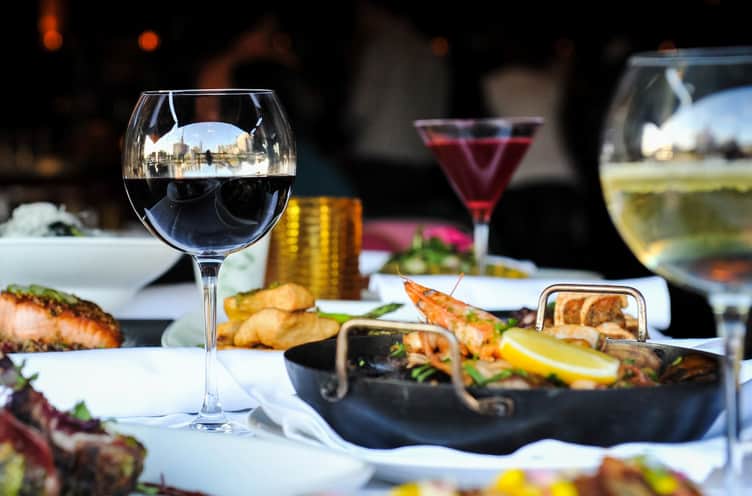 Where to Eat in Bondi:
Sean's Panaroma Restaurant
Sean's is dedicated to providing their patrons with exquisite dishes at reasonable prices. It'll be one of the many great memories you gain from this trip.
Owner and chef, Sean Moran personally hand prepares the food that's served. Up and running since 1993, Sean's Panaroma is located along the amazing Bondi Coast. Giving you a wonderful view of the beach while enjoying some fine dining.
The Icebergs Dining Room & Bar
When searching for a fine dining experience in Sydney, Icebergs is the place for you. This is an all exclusive Beach Club that's extremely popular for both, tourists and visitors alike.
In fact, most of the patrons who dine at Icebergs, have a tendency of being rather wealthy. However, if you that cloud your judgment, you'll be missing out on one of the best meals you could possibly imagine.
Pompei's Restaurant
Another great place to dine is Pompei's! While contemplating what to order, try one of their mouth watering appetizers in the meantime. If you've a taste for pizza, check out their amazing line up of gourmet hand tossed pizza.
Personally, I prefer their Margarita one! It has a unique selection of toppings on it, giving it the perfect flavor. Or their (Biancho Pizza), which has thinly sliced potatoes, fresh rosemary and a dash of sea salt. Pompei's only uses top quality ingredients and have an authentic wood stove to cook the perfect pizza.
The Da Orazio Pizza & Porchetta
When it comes to wonderful food, Da Orazio has some of the best to be found when visiting Bondi. This dining establishment not only caters to their loyal meat eating customers, they also have fine vegetarian dishes as well!
Depending on what you've a hankering for, there's a wide selection of sandwiches to choose from. Such as, their (Roast Pork Sandwich), which has fresh garden grown lettuce, ripe eggplant, which is topped of with homemade pizza bread.
Bills Restaurant of Bondi
I don't think I'll ever understand for the life of me, why Granger wasn't up and running sooner than he did. Come on now, you've a love for cooking and being around people, it was obviously destiny calling you.
Their loyal employees dedicate themselves to providing you with the best of service, treating you just like one of the family.
Contact us for more information about NBG Landscapes services in Bondi NSW 2026.
Recommended Reading: