Things to do in Mosman Sydney
Introduction
Mosman is a suburb that lies on the Lower North Shore of Sydney which is located in New South Wales, Australia. The town was founded in 1831 and as of right now, currently has a population of over 28,000 people with a median age of 42 and around 60% of the residents having been born in Australia (other countries of birth included England, the United States, China, South Africa, etc).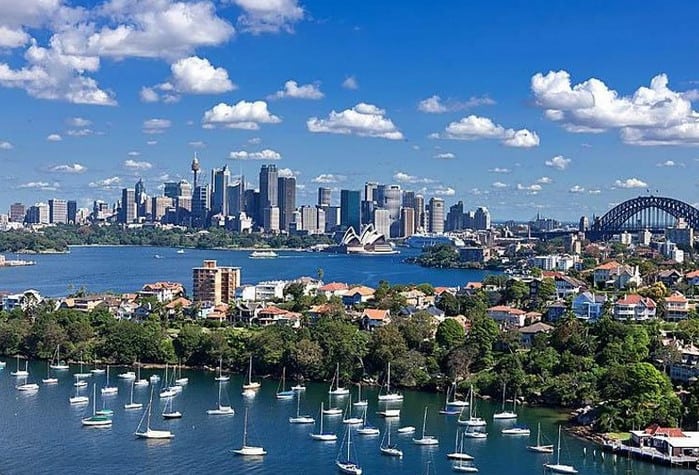 Furthermore, almost 30% of the population is atheist followed by Catholic and Anglican. Furthermore, Mosman is a rather small area that only spans 3.4 square miles. Lastly, Mosman is one of the wealthiest/richest areas in Sydney and is home to many successful business people, doctors and lawyers as well as other key job industries.
What is there to do in Mosman?
Although the city is somewhat small compared to other suburbs/towns in Sydney, Mosman is filled with tons and tons of things to do, explore and see. From museums to zoos, anyone visiting the city will not be disappointed in what Mosman has to offer.
In other words, they will definitely leave Mosman satisfied and wanting to return again as soon as possible. Keep reading to learn about all that there is to do in the vibrant suburb of Mosman.
Beaches/Pools
Anyone visiting Mosman during the summer months when the weather is warm and ideal for swimming will be happy to know that the city has quite the selection of different beaches/pools to go to such as Cobblers Beach, Sirius Cove, Chinamans Beach, Balmoral, Obelisk Beach and last but not least, Maccallum Pool.
Museums/Galleries/Zoos
Mosman is also home to various museums, galleries and zoos where people can go and learn as well as see cool animals, artifacts, etc.
The most popular museums, galleries and zoos are the Taronga Zoo (which has an aboriginal wildlife tour and is home to over 4,000 animals), the Sydney Institute of Marine Science Discovery Center, Nutcote (house museum) and lastly, the Mosman Art Gallery.
Sports/Recreation
For those of us who are the sporty type or like to have a little bit of recreational fun, Mosman offers various attractions and clubs such as the Wild Ropes at Taronga Zoo and the Mosman football, cricket, rugby, rowing and hockey clubs.
Churches/Cathedrals
For many people, taking the time to worship or pray is very important to them. Furthermore, when they visit Mosman, they'll be glad to know that there are several places that they can go to to quietly reflect or pray (regardless if they are Catholic, Anglican, etc) such as the Sacred Hearts Roman Catholic Church, St. Clement's Anglican Church, St Luke's Anglican Church, Mosman Uniting Church, Mosman Baptist Church,
Scots Kirk Presbyterian Church, Sydney Life Church and last but not least, the Mosman Malayalam Church.
Shops/Dining
Shopping and dining are both great ways to pass the time and take a breather from everyday life.
Furthermore, in Mosman there is plenty of unique and exciting shops/restaurants to visit such as Nordic Fusion, Ussed and Abbussed, the East Coast Lounge and the Burnt Orange.
We have a page where you can get information on budget landscaping services in Mosman.
A Guide to the Suburb of Mosman in Sydney – https://nbglandscapes.com.au/guide-suburb-mosman-sydney/
A Guide to Cafes in Mosman – https://nbglandscapes.com.au/guide-cafes-mosman/
Restaurants in Mosman – https://nbglandscapes.com.au/best-restaurants-mosman-sydney/