Many of the property owners who abut public property have to deal with a unique set of challenges when they need to get a landscaping project approved.
Instead of competing with just one of two immediate neighbours, they need to face an entire community that in a sense become neighbours and can have a say regarding what you cannot or can do with a landscape project.
So what's the secret behind selling your outdoor project to the local conservation commission and the community at large while keeping it in alignment with your goals? Well, the secret is to make in a win-win situation for you, the environment and the community.
For that, you should be willing to stretch your ideas and goals. You will also need to compromise if and where needed so that you can be a good neighbor and a concerned citizen who is not only sensitive to the environment but also helps in protecting the natural resources that need protection.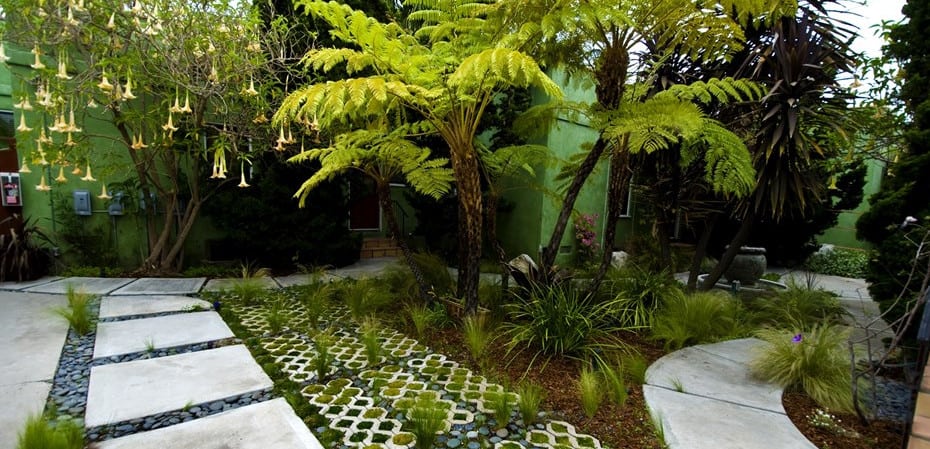 If you wish to boost your chances of getting a project approval and win the support of the entire community, you should incorporate any and all of the characteristics mentioned below. These are the key characteristics of an environmentally-friendly landscape design that can be easily added to your project.
Make Use of Native Plants
There is a list of native plants that you can procure from a local government environmental agency or the local horticultural association.
After availing the list, you should purchase plants that are native to your community as it will ensure there are other already established plants that can help with cross support soil biology, insects and fit easily in the ecological system.
You don't need to go 100 percent native but ensure that you create a mix that provides you with shapes, colors, and textures that work within your landscape design. Your focus should be on being more native than exotic.
Go for Diversity
Though adding loads of native plants is a good idea, you should not overdo it by selecting a few plant types and using them in bulk. You should remember that plant diversity creates stability in not only your landscape but the environment as a whole.
The more diversity there is, the more would be sustainability. Layers of multiple plants also provide you with vibrant plants and colors throughout the year because when one species is dormant, the other one would be active and thriving. It will help you to sustain a happier and healthier landscape than ever before.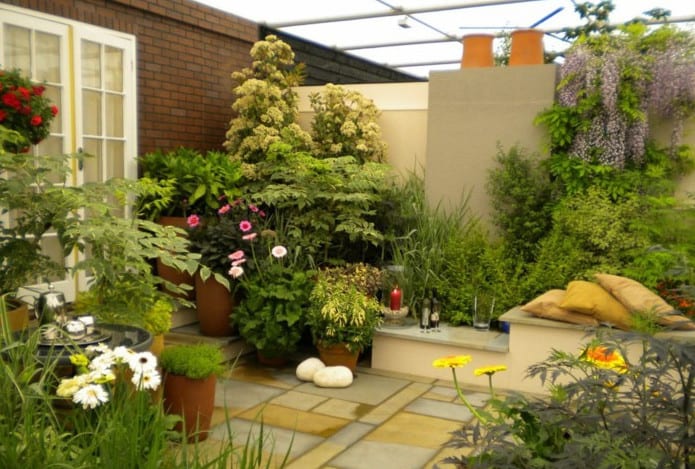 Opt for Butterfly and Bee Habitats
If you wish to win the hearts of all the environment lovers, adversarial community residents, and conservation commissions then you should create habitats that support butterflies and honey bees.
These are two major pollinators who are struggling at the moment as their numbers are reducing at a rapid pace. If they cease to exist, a number of the crops will be threatened.
When you create habitats for butterflies and bees, it will support other species too like birds, bats that devour pests like mosquitoes. All of it will encourage a diverse and healthy environment.
Reduce Mechanical Maintenance
When you are designing a landscape, you should create it in such a manner that its needs only a little bit of mowing, pruning and other mechanically-assisted maintenance tasks as it will reduce the human footprint of the area by trimming down the amount of noise pollution.
Less mechanical maintenance is also a good option for you as you won't need to spend time, money and energy in doing tasks like pruning mowing but will get more time to enjoy the landscape.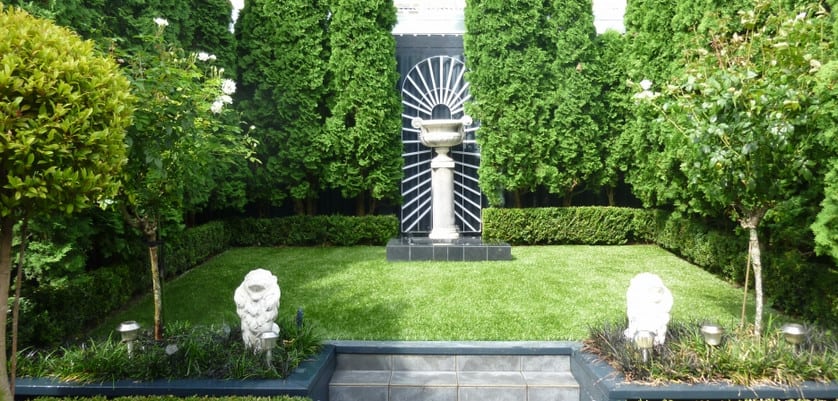 Less Water and Chemical Use
You should reduce the consumption of water, pesticides, herbicides, and fertilizer as using them in excess is hard for the environment. You should be smart and do a little checking to see what the real need of your landscape is. It is also advised that you achieve the goal of finding homeostasis – balance in the system.
You can avoid making use of chemical products by seeking alternate solutions. For example, if the soil is acidic, you should add lime to balance it or go for acid loving plants.
Similarly, you can use hard wood mulches or clean leaf to retain the moisture and ensure that the weeds are discouraged. The lesser the amount of chemicals you need, the more would be your money savings.
Keep the People Hooked
If you wish to keep the people hooked to the beauty of your landscape, you should mix and match the plant types and design other elements that keep your landscape beautiful throughout the year.
You should also try working with ground covers, bulbs, perennials and ephemerals as companions to your shrub layer because it will make an enchanting garden.
Please remember that each season brings its own textures and colors to the landscape so you need to work with all of these plant choices to create a unique harmony that most people would appreciate.
Sustainability is the Key
Finally, you should try your best to make the landscape sustainable by incorporating inorganic and organic components into the landscape design that will be mutually sustainable even if you stop actively supporting them.
Use of native plants is a sure shot way of ensuring that a landscaped space can survive and thrive without much assistance on your part.
Another thing that might also help is to incorporate stone and other durable elements that evolve along with the land around them.
Hire an Eco-Friendly Landscaper in Sydney
If you would like to create a well designed and environmentally friendly backyard, reach out to our licensed landscape design and construction company in Sydney. We are specialists in creating natural and eco-friendly backyards.