When you are planning to hire commercial landscaping Sydney experts, you need to remember that your entryway is a vital part of the property as it's the first opportunity to greet customers, employees, tenants and visitors.
This is the reason it is very important to ensure that the landscape around the entryway is top notch in every way, from overall design and plants to the firmly built features. You should also concentrate on how it can draw a visitor in.
If you want to know why designing a perfect entryway is vital and what are the top seven ways of ensuring that your commercial entryway beats every other landscape in the vicinity then do keep scrolling as we have shared the most amazing tips below.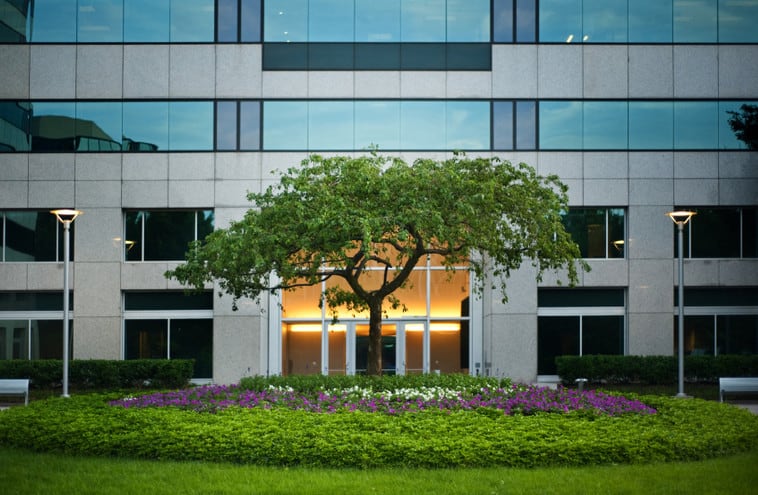 Awesome First Impressions
First impression of a landscape matters as much as it matters for people. It is a fact that a potential customer will see the landscape before talking to you or an employee of yours so if it's impressive, the potential customer will feel warmly towards your brand.
In contrast, if the entryway is filled with worn areas, dead plants, dull colors and poor overall appearance, people may develop a negative perspective about the brand. So, if you want to make an excellent first impression, take the time to ensure that the entryway is awesome.
Combine Beauty with Strength
If you own a commercial property where footfall is quite high or is expected to be high in the future, you should learn the skill of combining beauty with strength in your landscape.
For strength, you can design the entryway with loads of materials and plants that can stand up to environmental elements like high foot traffic as well as harsh weather conditions. The landscape should be able to remain beautiful and functional while resisting usual wear and tear.
Use it as an Influencer
When you design the landscape by combining the right colors, styles and design, you help in bringing a smile on the face of your visitors.
If the visitors get the opportunity to smile and forget their worries for a few moments when they visit you, they would love to visit you again and again.
It is also a documented truth that healthy and vibrant plants have a very positive impact on most of the humans. So, you should use this fact to your advantage.
Entryway as a Billboard
Many people don't realize the fact that they can use the entryway as a company's billboard that advertises the commercial property.
So the billboard should have an image of neat, clean, well organized and vibrant colorful plants that are attractive without being too bright. It should not be filled with lifeless or crushed plants, debris or other unsuitable elements.
Change Constantly
If you hope that your clients or visitors should pay you a visit during all months of the year then you should customize the entryway to suit all seasons.
Remove old plants and add seasonal plants after every few months to keep the entryway interesting. You can also enhance the landscape's beauty in different seasons without even changing the plants.
Instead, you should go for colourful bare branches and shapes that offer a visual interest during off season as well.
Spread Some Happiness
We all need some more positivity in life. So, if you create a beautiful landscape that can improve the mood of every person who sees it, you will be doing a lot of good for the community.
You will also be doing a lot of good to your business as employees who enter through a stunning entryway daily would forget the morning blues and become cheerful as soon as they enter the building. It might make them more productive.
Similarly, customers who can add some cheer to their lives would be more willing to spend money on your products and visit you often. Even financial backers might give you a better funding.
Boost Positive Energy
When you succeed in developing a vibrant entryway, it will create a lot of positive energy in the entire space. It may even serve as Feng Shui for your landscape. Whether you believe in Feng Shui or not, you should remember that humans have co-evolved with nature for more years than it is possible to count.
So, there is no harm in tapping into this wisdom and trusting that you possess the power to add some positivity to the community and the world as a whole with something that's healthy, easy to manage and maintain, vibrant plants.
After going through the aforementioned tips, it should be clear to you that while optimizing a commercial building, you need to consider a lot of things like traffic, transitions, space, etc.
But if you remember those factors and still create an attractive landscape that will thrive with minimal maintenance for a long time, then you will get amazing returns on this investment. You'll have happy employees, happier customers and a sense that you are doing some good in the world by making visitors or even onlookers feel positive, even if it's for a few minutes.