Most landscape garden design will need a retaining wall as it helps them to retain their garden or backyard. One example of the homes that need it are homes which are built on the sloped ground.
If you are the owner of a house that was constructed on a sloped ground, you would most likely prefer to have slope levelled off into various sections to provide barbeque areas, flat flower beds, vegetable beds, play areas for kids or even a pool.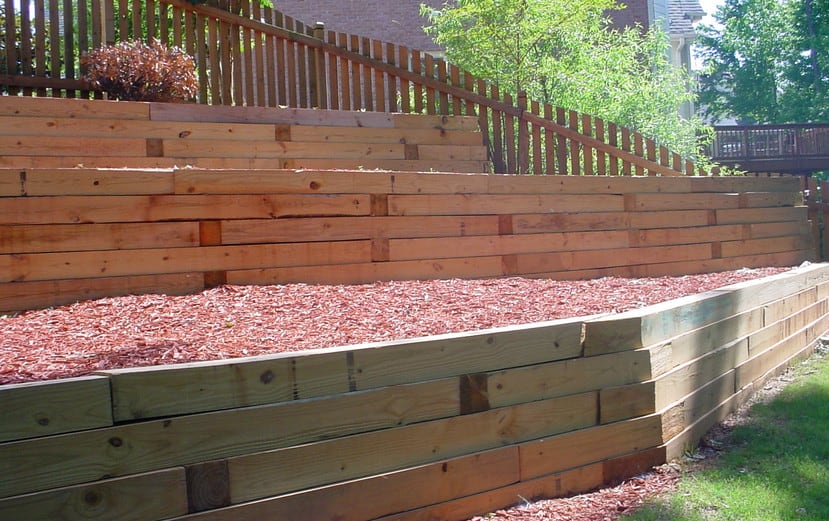 This can be done by making use of retaining walls that are built to hold the weight of earth behind and above them along with allowing drainage if a storm occurs.
As a homeowner, you also want the wall to look good along with ensuring that it fits with the landscape design of a garden. So, what can be done to ensure that retaining walls are safe and beautiful at the same time?
Start with Strength
You should start the project of building these walls by keeping strength in mind. These walls must be built on a proper concrete foundation or they will be swept away when it rains and the earth below it softens.
If there is not a concrete footing, the wall might be swept away or sink without warning because it will be on a slope. You should also remember that soil is very heavy and exerts pressure against a wall.
In case there is nothing present to relive that pressure, the wall might fall. Draining pipes within the retaining walls can allow soil slurry and water to escape and relieve a bit of that pressure.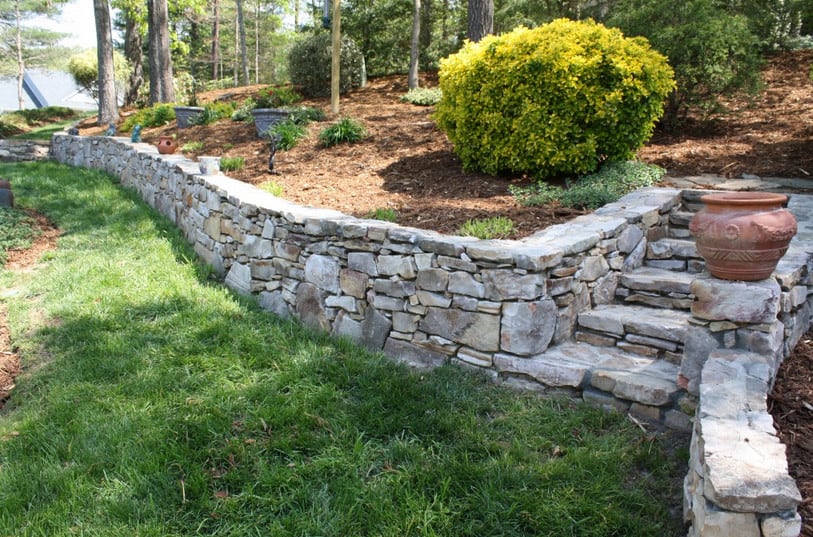 Drainage Matters
When you add a drainage pipe, you should remember that it needs to be running from an area of small stones as these stones will filter the water from the slurry. If that doesn't happen, the drainage pipes might be blocked. There should be a diameter of 3-4 inches around the exit pipe that consists of small pebbles.
It is also essential for the drainage pipes to be connected to domestic drains because it will facilitate removal of water and won't let the water pass to the next step. If water is allowed to pass, it may compound the problem with other retaining walls.
Construction Materials Count
You also need to ensure that the materials used for constructing the retaining wall are made from concrete, bricks or heavy timber plants among other things. If you wish to go for the safest option then segmented retaining wall systems (SRW) are the best option as many people consider them to be the safest.
Choosing the material should be done by a professional and the decision would also depend on the height of the retaining walls involved and how high the retained steps are.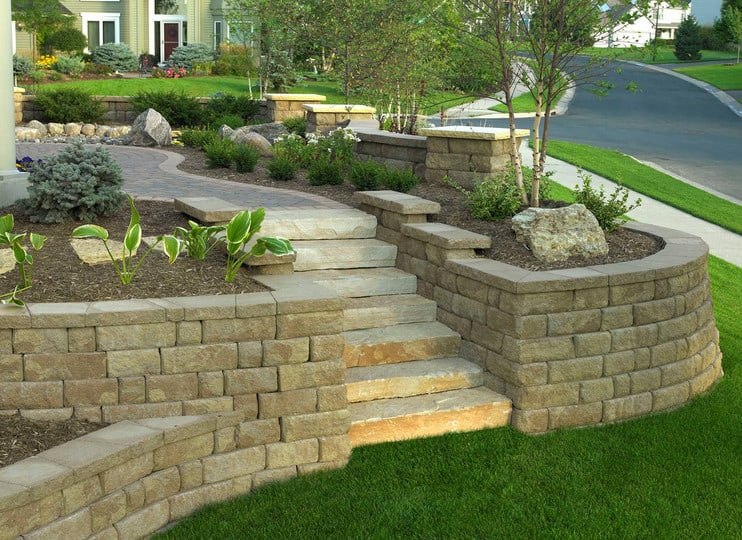 If the steps are just a foot or two, then using any material would be enough and you might not even need a foundation. Some means of letting the water run-off would be useful, but apart from that, any construction would be fine.
In case the steps are above that height then you need to use a good foundation or poured concrete or an SWR system and draining pipes that run into a drainage system rather than straight through the retaining walls.
Conclusion
The height and use of good construction materials matter most when you are building a retaining wall. It is also advised that you hire the right people to build the job because the chances of a long lasting and reliable product would be higher and the chances of the retaining wall crumbling in just a few years would be low.
Contact NBG Landscapes Sydney for more information:
NBG Landscapes
610/320 Harris St, Pyrmont NSW 2009, Australia
+61 422 246 213