Nowadays, the world has been adopting a do it yourself culture very fast. This allows people to try their hands at new things, develop new skills and learn interesting things while they get to save money.
The downside of this culture is that people often trade expertise and quality to get that experience and achieve cost-effectiveness.
Landscaping in Sydney is an ideal example of this because these days every person wants to take care of the job without seeking the help of professionals but in such a scenario, lack of expertise can create more problems and can be very costly.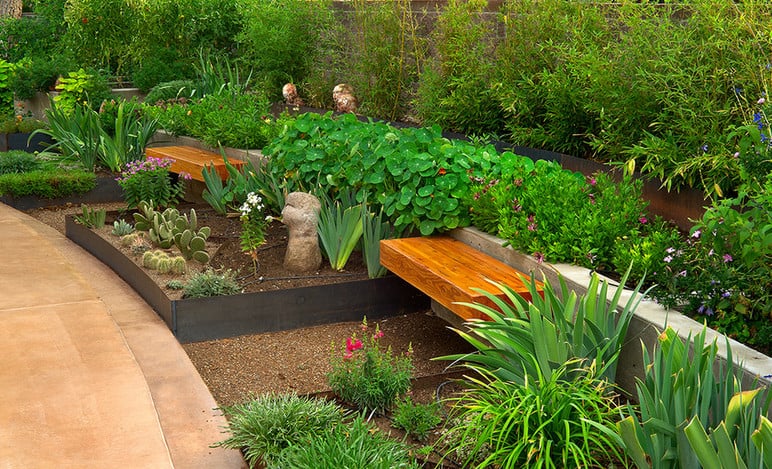 The biggest advantage of hiring a professional like NBG Landscapes is that the landscaping company will know the business inside out. They will understand the composition, soil, elements, and plants that will complement the design of a property.
If you are thinking of hiring a landscape expert rather than doing things yourself then you should know of the most common landscaping mistakes mentioned below and try to avoid them.
Assuming Everything is Straight and Square
Inexperienced landscapers often believe that everything is square and straight but that's not the truth. The natural world is curvy, bumpy, undulating and swaying.
Professionals know that and try to work within the natural lines. They also make use of the imperfections of nature to boost the aesthetic appeal.
Ignoring the Front Yard
Inexperienced landscapers and do it yourselfers often spend a lot of time in designing the backyards. So much that they often forget that front yard needs attention as well.
A professional landscape expert would not make the same mistake and would give equal attention to backyard and front yard as well.
Not Thinking of the Future
Immature landscapers often forget the fact that plants and trees grow over time so some space should be left between them to let them spread as much as they like.
A landscape expert, on the other hand, would always visualize the landscape a few months or years later to create a design that beautifies over time.
Being the Sole Decision Maker
When a professional landscape expert works with you, he or she will consider the opinion of your entire family before passing any plans.
You, on the other hand, might consider yourself far superior to the others because you are making the effort. This approach is wrong as you may end up creating a design that no one like but you.
Assume sitting on a garden bench alone to enjoy the view while your family members enjoy themselves together inside the home. Feels weird, right?
Conclusion
We hope that this list of common errors will help you create a garden of your dreams and make you realize that there are a few things that you can't do alone.
You will need to call in a professional as they will not make costly mistakes and will work alongside you to create a landscape that's not only loved by you but your whole family as well.