Amazing Cruise Vacation From Sydney
Canberra might technically be the capital of Australia, but Sydney is Australia's capital when it comes to tourism.
With 8.5 million visitors choosing to visit Sydney last year, why wouldn't you take advantage of the opportunity to see this beautiful metropolitan city?
If you're planning a cruise vacation and you're wondering where to begin your itinerary, Sydney is a great place to start.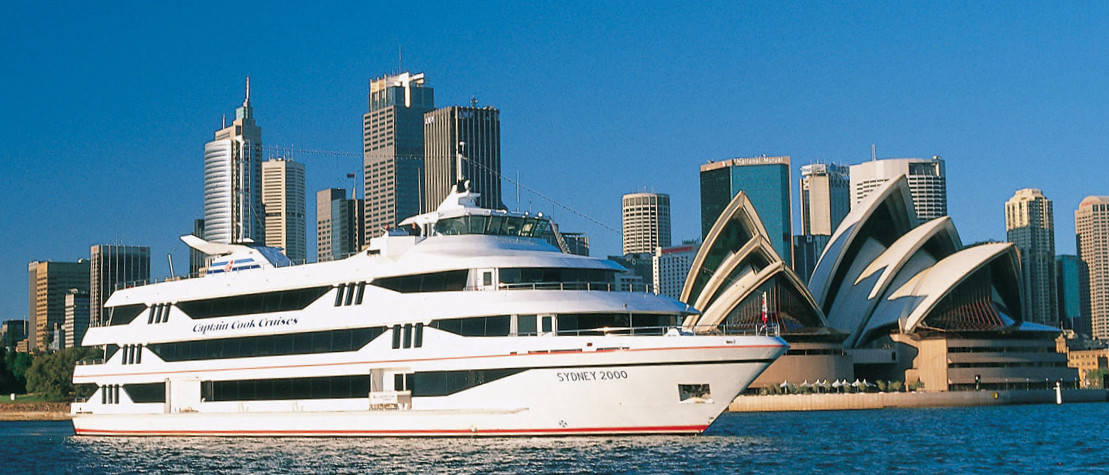 The Overseas Passenger Terminal is conveniently located in Circular Quay, the heart of Darling Harbour. It's a straightforward train ride from either the Domestic or International Airports, and for that matter, any other train station near the city.
There's also a bus stop outside Circular Quay Station, making public transport an easy and fairly inexpensive choice of travel.
Parking is expensive and difficult to find. And do you really want to leave your car in the city if you're going away for a cruise?
https://www.youtube.com/watch?v=wEhyO8SpcVQ
If you're coming from far away and you're nowhere near a train station, you might want to think of an alternative to public transport.
Taxis are a possibility if you have the budget, but getting an Uber would be far more cost-effective. Simply download the Uber app, register for an account and request a ride.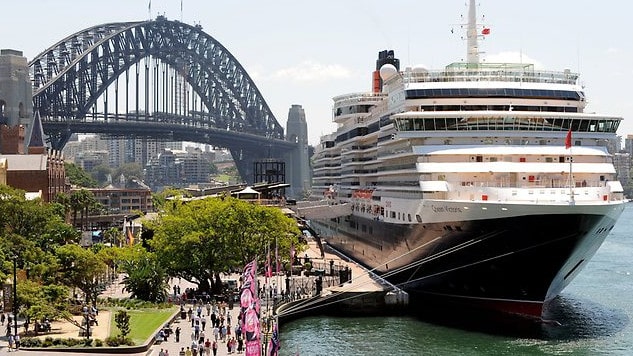 If time permits, do try and allow for at least one day in Sydney on either side of your cruise itinerary. This will give you the opportunity to see more of what it has to offer.
From Circular Quay, you'll be able to see or get close to several of Sydney's most iconic landmarks: the giant clown face guarding the entrance of Luna Park, the white sails of the Opera House and of course the famed site of Sydney's New Year's Eve fireworks display – the Harbour Bridge.
Make sure you bring your cameras and your smartphones – you'll have plenty of opportunities to take great photos!
If nature is your thing, you'll be within walking distance of the Botanic Gardens. A green oasis in the midst of the harbour, it's a perfect location for having a picnic or curling up with a book.
If art takes your fancy, walk in the opposite direction from the train station and you'll soon be at the Museum of Contemporary Art.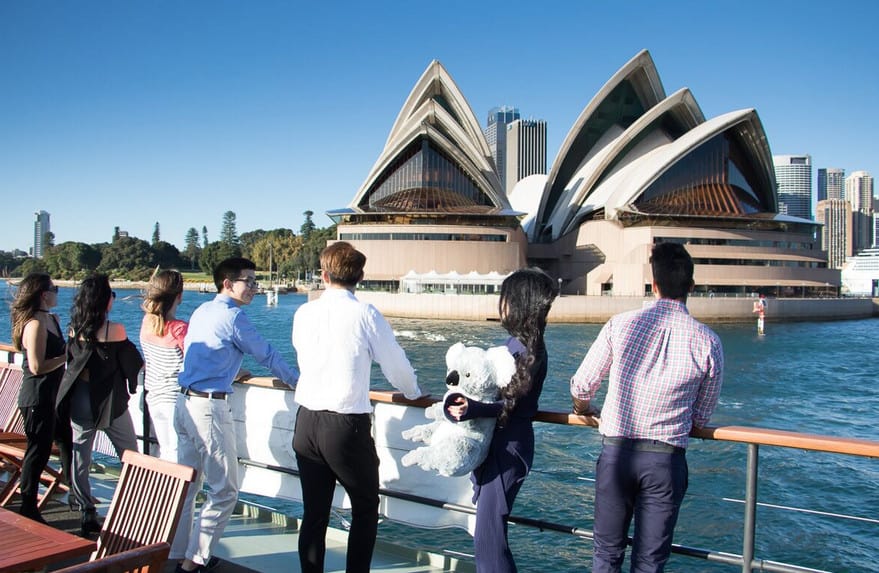 As you stroll around Darling Harbour, you'll see many performance artists or 'buskers' performing on the sidewalks. Popular buskers include an Indigenous man playing the didgeridoo, a fire-eater and a stilt walker.
Enjoying the entertainment is free, however they will ask for donations at the end of their performances.
For many of them, this is their sole source of income, so if you do have some spare change and you're feeling generous, this is a good way to dispose of it.
You'll also realise what a foodie destination Sydney is when you're confronted with an array of restaurants, bars, bistros and cafes to choose from.
Although the options in Circular Quay cater for tourists and are therefore more on the pricey side, the food is generally of good quality.
Plus if you're lucky enough to score an outdoors table with a view of the harbour, you'll feel like your meal was worth it (almost!)
History buffs should visit The Rocks, conveniently in the same direction as the Overseas Passenger Terminal. Filled with historic buildings and funky shops, The Rocks gives visitors a taste of what 'olden-day Sydney' might have been like.
If you're there during the weekend, The Rocks Markets are worth a visit. If not, you might have to content yourself with a walking tour around the district and a pint at one of the pubs.
And for people who like pancakes, the Pancakes on the Rocks diner is open 24 hours and is just a short walk away from the passenger terminal.
Once you're ready to head the terminal, the process of getting on to your cruise is fairly straightforward. You'll need your passport and you'll have to fill out a few forms.
However the attendants at the terminal are friendly and more than willing to help you with any issues that you may have.
There are a lot of festivals and events going on at any given point in Sydney. Click here to read more about festivals, arts and cultural events.
You'll board your cruise and soon be on your way to new places and new adventures! But you'll never forget the memories you made by starting off your cruise vacation in Sydney.
NBG Landscapes Sydney
NBG Landscapes is a full service licensed landscaping company in Sydney. Please reach out to our experts for a free consultation on your next landscaping project.
NBG Landscapes
Address: 610/320 Harris St, Pyrmont NSW 2009, Australia
Phone: +61 422 246 213
Also Read
The Opera House And The Harbour Bridge in Sydney
The Amazing Trip To Sydney Harbour