Your garden is not just a household play field or a lawn. It can be made to be a perfect location for setting up storage sheds where you can store unused household items. Your shed will be part of the exterior of your house, thus it will be crucial to keep it presentable and match it with the design of your house.
A garden shed requires good planning to ensure that it does not become an eyesore. The shed plan you choose should be in harmony with the space available in your garden and with the design that befits the style of your house. More so, the design for the shed should serve the purpose you want as a homeowner. You can always search for 'landscapers near me' on Google to get some ideas from local Sydney landscaping companies. Here are the some practical tips on how to build a garden shed.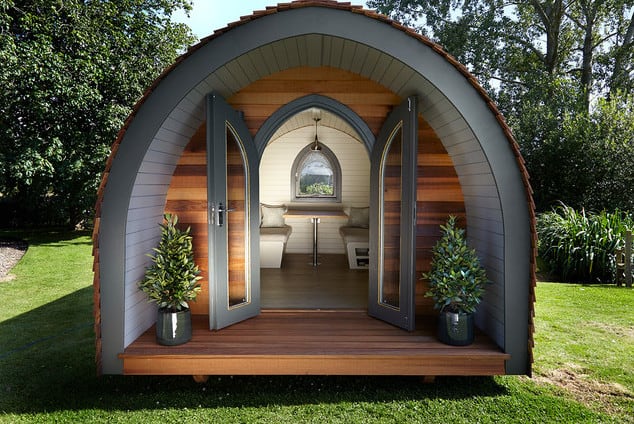 Space
Before making a building plan for a shed, start with estimating the space where you will set up the shed. Besides space, you also need to decide on the part of the garden that you will set it up. Ensure that it is not located near a main road since you will not want to block the pathway in future.
Layout
Make a sketch of the layout of your shed design on a paper. You do not need to be an engineer or architect to come up with a basic design of a garden shed. You just need to draw the basics to serve as a guide for the designer or carpenter to construct it.
If you are extremely intricate about the whole idea, then you may hire an architect or a designer to make a plan for your shed.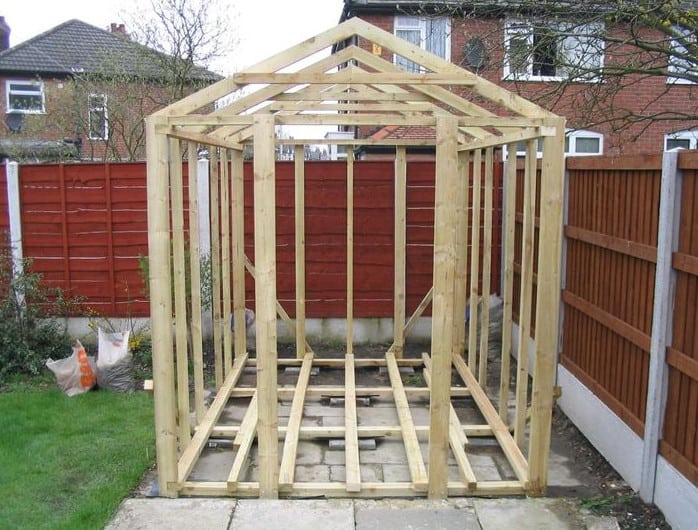 Materials
As you make the building plan, include the materials that you will want to use in constructing your shed. Most sheds are made using wood as it is viewed as the best material for making garden structures. Wood is cheap and blends well with the natural environment of a landscape. However, it is advisable to use treated wood in some parts of the shed to prevent it from attacks by bugs and pests.
If you may not be able to build a shed on your own, then hire a person who has the skills and expertise in designing and building storage sheds. Get a qualified person in carpentry who can construct a good shed. The person should be able to construct a sturdy shed and save on the materials and time.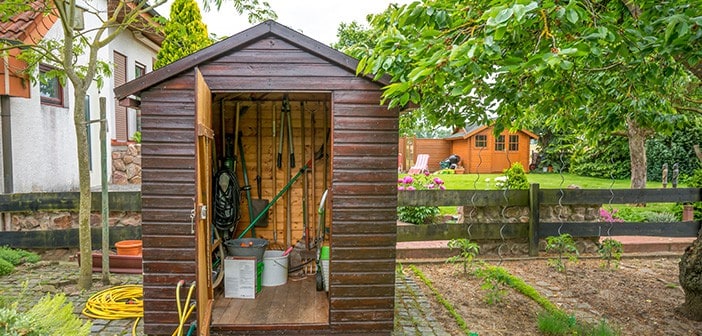 Basic Shed Designs
The most common designs for a shed are the barn-style and A-frame styles. There are other styles such as pool cabanas, playhouses, saltbox greenhouse, pet barns, or even a miniature design of your house. You can fit the outdoor storage structure with a porch or any other accessories. When searching for a design for your shed, compare what different designers have to offer.
If you want a garage shed for parking bikes, toy vehicles, motorcycles or even cars, you can use shed kits. They come in different sizes and choose the one that will fit the number of items you want to store.
In most cases, there are garden sheds designed to store auto parts, repair tools, cleaning equipment, and supplies. Ensure you value both the exterior and interior quality of the design to give the shed a more attractive look.