Your outdoor space can be termed as a little paradise that you ought to take care of against all odds. It does not only improve the curb appeal of your home, but it also increases its resale value in case you want to sell it in future.
Apart from mowing your lawn and doing regular landscaping to keep your garden sparkling all the time, outdoor lighting is one of the best ways of improving the aesthetic quality of your outdoor space.
In the modern market, there are thousands of outdoor lighting options, and the amount of information available on this topic can be overwhelming. You can always contact your local professional electrician.
However, with the below lighting ideas, you will be on your way to having a garden that will be an example for many in the neighbourhood to follow.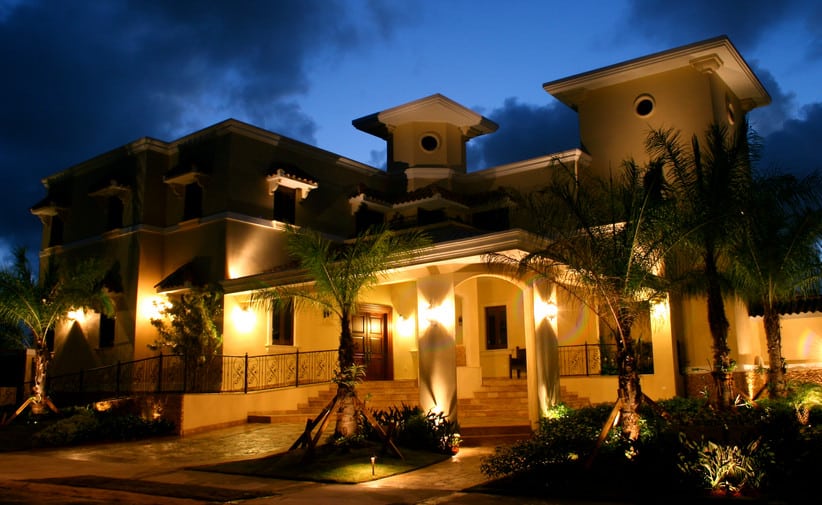 Illuminate the Pathway
You can have a beautiful garden, but if the path leading to it is not illuminated enough, nobody will find its charm, especially when darkness strikes.
For this reason, it is prudent to light up the main path. Instead of installing the normal lights you see lined up on the streets, or those in your neighbour's premises, why not install yours into the design of the path's walls?
This lighting will create the ideal level of brightness that will not only increase visibility, but also enhance its tranquillity.
Light up Raised Edgings
People add a range of elements on the main pathways leading to the garden, and raised edgings is one of the most popular ways. If you have installed them on yours, make sure you light them up with the best lamps.
In case you have trees lined up along the path, make sure you position these lights at their base too. With this, you can bet that your garden will lead for others to follow.
Old is Gold! Vintage Path Lights will Perform a Miracle
The best way to stay ahead of the stiff competition that has been created by homeowners in the 21st century is by being unique. Instead of running after modern lights that everyone has, go for something from the 1960's.
Vintage lights will add life to your outdoor space, and make your garden the perfect place for all your outdoor events.
Install Stainless Steel Solar Lights
There are times you feel that adding visible lights in your garden might adversely affect its beauty; hence you need something hidden.
Solar path lights are small, and can be hidden among leafy plants. This makes them 'invisible' during the day. When night falls, they will illuminate and make your garden look serene.
Add Some Floating Stairs
This is one of the best garden lighting ideas you need to try. Here, lights are located under the stairs. They cannot be spotted during the day, but when darkness calls, they give the stairs a 'floating' appearance. The interesting bit is that you can select the colour you feel will fulfil your unique needs and preferences.
Make Use of the Garden Joy Outdoor Solar Garden Lights
These lights are specifically designed to illuminate the garden, and prevent people from stepping on followers during the night. Most importantly, they make your garden a place you can go to whenever you need to unwind, or watch the sky as you have fun with your loved ones.
Of course, you do not need to try all the ideas mentioned above, unless you have a huge budget. Pick the one you feel will work best for your garden and install it. You will thank yourself later!
Trusted Sydney Landscaping Company
If you're looking for services  from a luxury landscaping company in Sydney that is reputable and trusted, contact our team at NBG Landscapes today. Our Australian landscape designers provide all types of garden landscaping services in Sydney.
You Might Also Like:
13 Landscaping Ideas for a Small Backyard in Sydney