Landscaping Ideas Grass Alternatives
Natural grass lawns look great but they are expensive to maintain and care for. Many homeowners look for lawn alternatives that are easier to care for and easier on their bank account.
For all your Sydney landscaping and gardening needs, contact NBG Landcapes.
Alternatives to Natural Grass Yards
Wildflower Meadow
These seeds can be purchased at a lawn and garden store. They are a great alternative to green grass.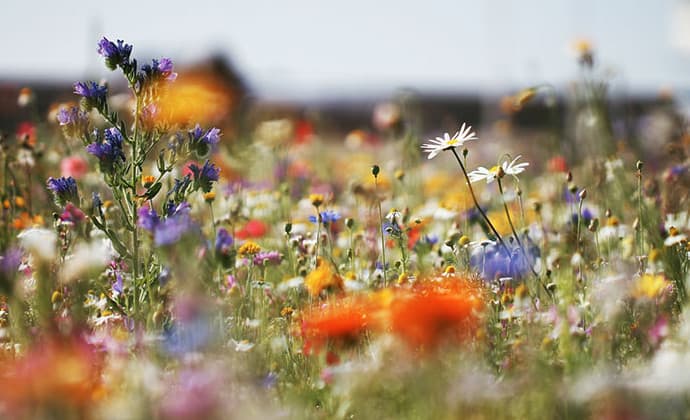 Pros:
Grows easily
Less water is required
Beautiful flowers when in bloom
Great for rock and uneven terrains
Cons:
Will need additional seeds every couple of years
Will need to be weeded
Not a good option for children or pets
Vegetable Garden
This garden is attractive and will allow a person to grow food at the same time.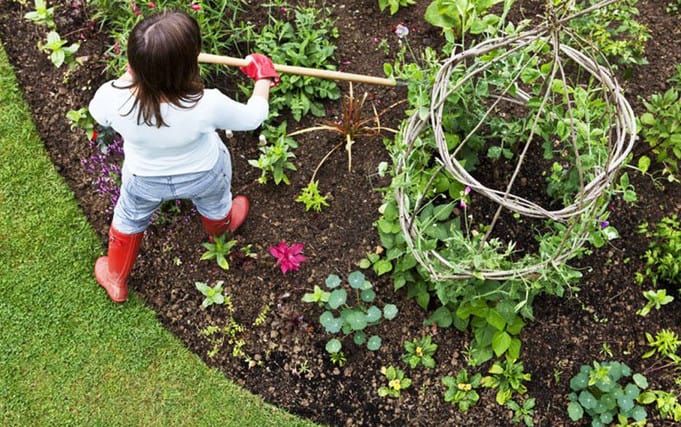 Pros:
Saves money by supplying produce
Activity for the entire family
Can be organic
Teach children how to grow their own food
Cons:
Needs watering
Needs regular weeding and covering during chilly nights
Many plants need to be replanted season after season
Moss
Moss is low maintenance and loves the shade. There are a number of textures and options to select from.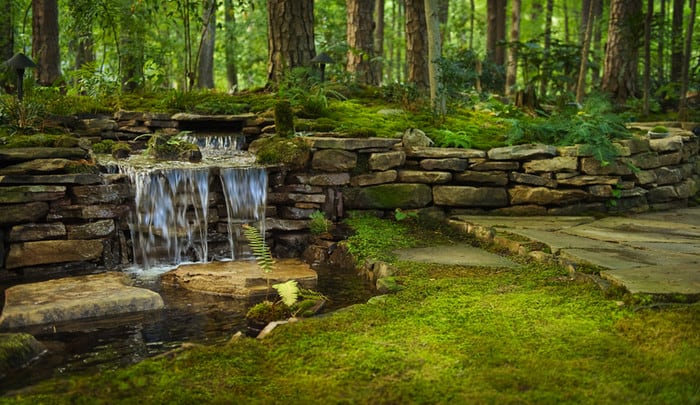 Pros:
Low maintenance
Attractive to the eye
Cons:
Most moss cannot stand up to heavy traffic
Required regular watering
Gravel
This is a cheap and easy way to cover the ground. There are many types of gravel to choose from and many different colors and sizes.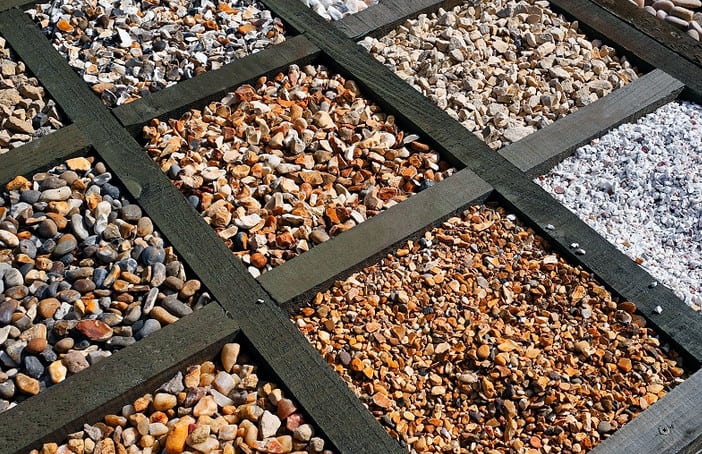 Pros:
Almost maintenance free
Limits weed growth
Economical
No watering needed
Easy to clean
Great for walkways and driveways
Cons:
Should not be used in play areas
Additional landscaping may be required
Not recommended for homes with small children
Wood Chips/ Bark
This is a great and attractive way to cover the ground. This is also affordable and a nice alternative to grass.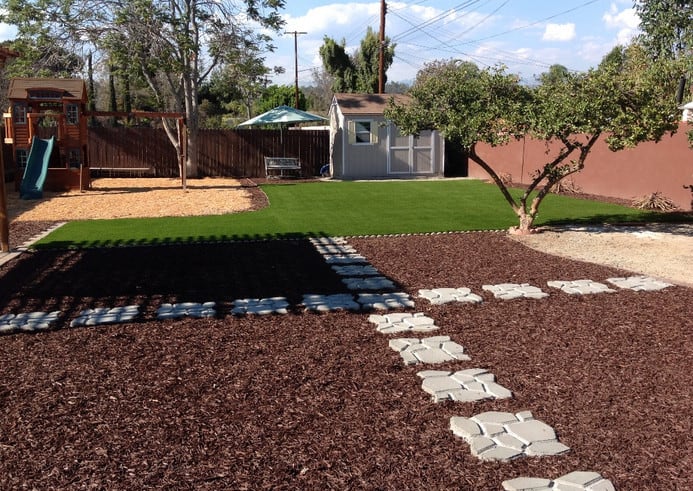 Pros:
Pleasing appearance
Inexpensive
Limits weed growth
Does not need watering
Minimal maintenance
Cons:
Loses color over time
Can be a choking hazard
Artificial Grass
This synthetic option is for people that want the look of natural grass without the maintenance. A person can have a lush lawn but will not need to water or weed it.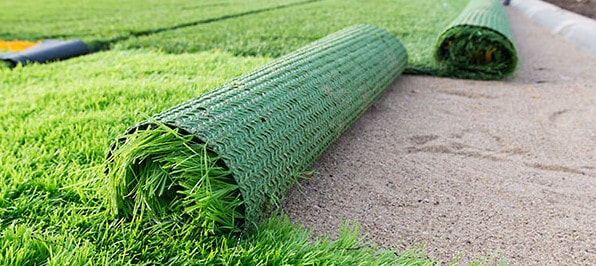 Pros:
Lush and green
Good for pets and children
Same look as traditional law
Minimal maintenance
No mowing, watering, fertilizing
Durable
Cons:
Installation if higher than other options
Requires some cleaning to remove bacteria
Patio
Hardscaping will take up space in the yard. They can be used for activities such as cookouts and other events.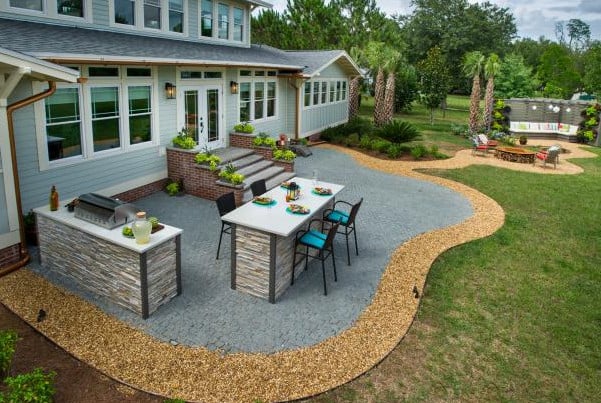 Pros:
Low maintenance
Many options and designs to chose from
Good for outdoor entertaining
May increase the value of the home
Easy to care for
Cons:
Not recommended for children's play areas
May crack over time
High installation cost
Gazebo
This will reduce the size of the yard and provides a great outdoor space for relaxing.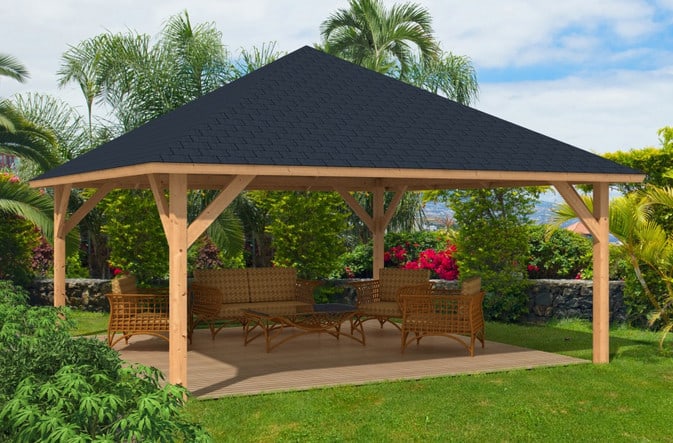 Pros:
Good for outdoor entertaining
Attractive
Cons:
Higher installation cost
Requires painting and staining
Clover
This is for people that want a natural look but do not want to mow. Clovers will stay green during the summer and only need a little bit of water. They can stand up to some traffic.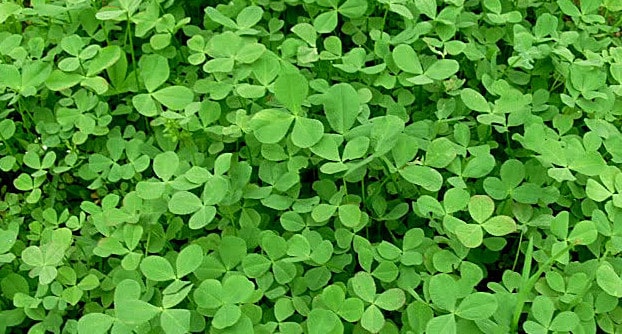 Pros:
Plush and green look
Requires little water
Inexpensive
Can withstand pet urine without turning brown
Cons:
Needs some mowing
Not good for heavy traffic
May damage easily with pet traffic
Fire Pit
This is a useful landscaping option. It can also go well with a patio.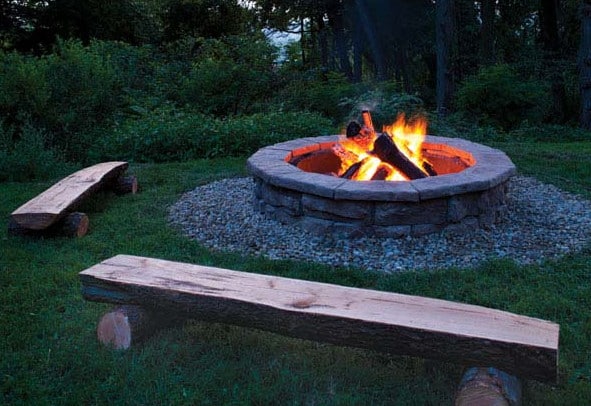 Pros:
Low maintenance
Great for entertaining
May increase the value of the home
Cons:
May be expensive to install
Final Thoughts on Grass Alternatives
If you are looking for some natural grass these options can still help you save time and money. It is best to plant drought tolerant grass since it needs less care and fewer chemicals.
Add some walkways and flowerbeds to the yard to decrease the space needed for grass. Limiting the lawn can help lower a number of bills including the water bill. It can also help the homeowner have a great looking yard while saving time and money. Get more landscaping ideas and tips here.