Landscaping Ideas for Easy Maintenance
A low-maintenance landscape in Sydney is desirable to most homeowners. It helps save time and money which you can use for more pressing issues. While you can opt to maintain an easy maintenance garden, it can also be the only option due to poor climate, bad soils, and pests and diseases.
When the need to maintain a landscape that is easy to manage arises, there are several tips to keep an appealing and attractive garden still. Therefore, keep reading through the coverage below and learn some of the tips to maintain a beautiful lawn with fewer resources.
For all your Sydney landscaping and gardening needs, contact NBG Landcapes.
♦ Make use of low maintenance plants
When you want to have an easy maintenance landscape, take advantage of low maintenance plants. These are plants that do not need much protection no matter the environment they are exposed.
They need less pruning and watering; they are suited for your soil PH, they have a natural defense to pests and diseases, they remain attractive through various seasons, and hence you can be certain that they cannot let you down.
There are several examples of these plants from which you can select from, and some good examples are coniferous shrubs and flowering shrubs.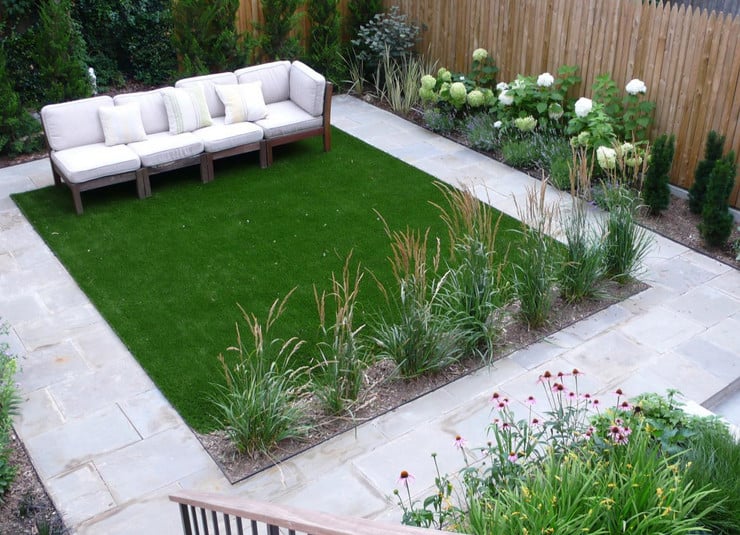 ♦ Use ground covers
Incorporating ground covers is another measure you can opt to take when you want an easy maintenance landscape. You can either choose to plant crops that act as covers to reduce erosion while reducing the growth of weeds, or place wood chips or small stones to cover your yard.
Apart from reducing the growth of weeds, ground covers are effective to reduce the amount of sunlight that reaches the ground. Hence, they make the soil retain much moisture which makes the need for watering to decrease.
♦ Go with perennials
Perennials are a great substitute for homeowners who love flowers but want to manage a low-maintenance landscape. These plants fall into two broad categories, i.e., the evergreen plants and the herbaceous plant.
You will find varieties that are drought resistant, disease, and pest resistant, long bloomers, and many others. Perennials will also spread and increase meaning that you will not need to purchase new ones annually. There are also those that are best for sunny and hot places while others do well in shady places.
♦ Set up an automatic watering system
An investment in an automatic watering system is another opportunity for those who need a low-maintenance landscape. There are several types of these systems, which give a range to choose from. Setting up these systems is also easy, and you can install it in no time.
Make sure that you group your plants based on their water needs and set these watering system in a way that all plants will benefit from the amount of water required.
While maintaining a garden can consume much time and resources, it is no doubt that you can still maintain a beautiful backyard with limited resources.
Therefore make sure that you follow the above tips and be sure to enjoy the view of your landscape with no strain. Also, be cautious while selecting the plants for your garden, for you to have the best experience.