A garden walkway is a vital part among the various landscape jobs because it enhances the aesthetic value and makes enjoying the view much easier. It also lets you and your visitors meander past lush green trees, bright flowers, thick grass and water elements.
When selecting a garden walkway, you need to pay special attention to walkway patterns and textures to ensure that it looks amazing. It is also an awesome idea to ensure that the walkway blends with your garden design. Here are some ideas on selecting the right garden walkway.
Asian Theme
If you pick a Asian themed garden then you will have a winding walkway that has irregularly positioned stones. It will lure the visitors to slow down and enjoy the experience.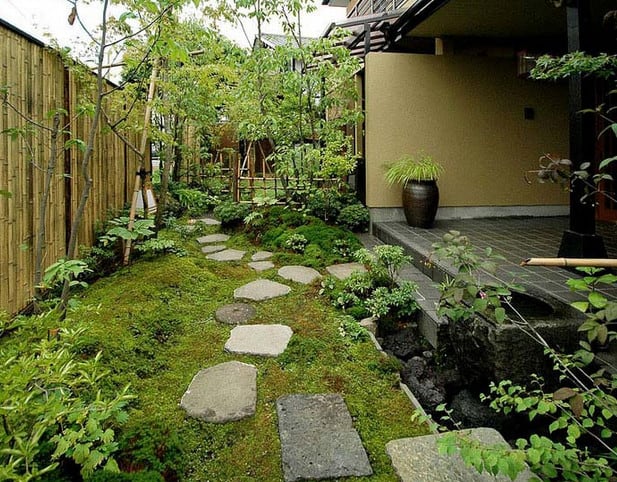 It is also a fact that an herb garden's stepping stone walkway and gravel offers a rustic informal feel which blends with the differently textured herbs that overlap the path.
Stunning Stepping Stones
Another option is to choose to accent your walkways with stepping stones that have different themes, shapes, and sizes. For instance, you can always embed sea glass or shells in stepping stones to create beach theme. It will let you remember a Caribbean holiday.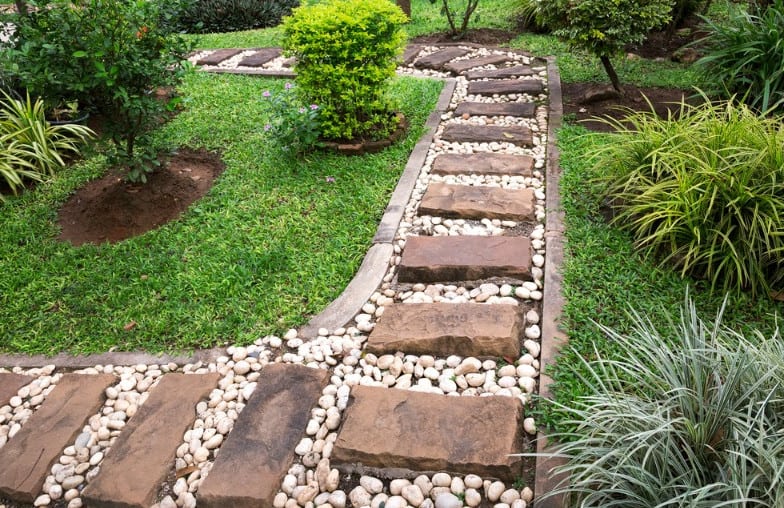 You can also preserve memories and cast your kids, grand kids' hand or footprints or even your pet's paw prints in the stepping stones.
There are many stepping stone kits available in your nearby craft stores or garden centers. You also have the option of hiring a custom concrete fabricator who will have the ability to craft stepping stones just for you.
Recommended Reading:
Mixed-Media Garden Walkway
Picking this option is a unique because it merges unusual and conventional textures & colours. For instance, you can highlight a red brick walkway with oval shaped and grey-toned rocks.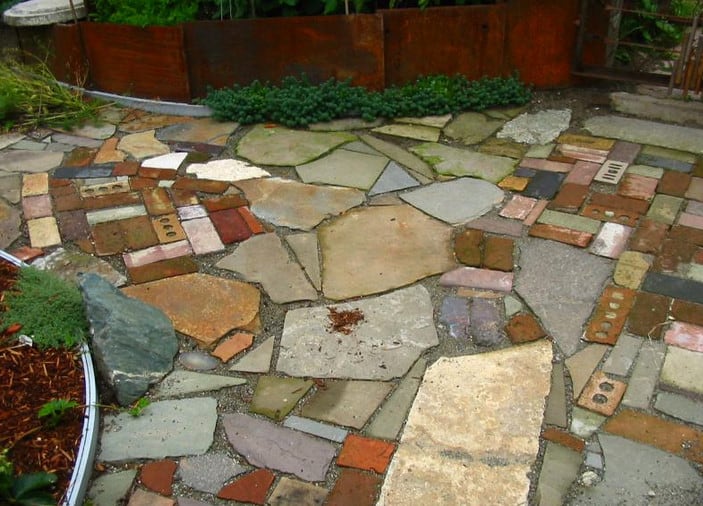 When you use different types of walkway materials, it will add more interest. You can also go for a winding sand and gravel walkway that has river rocks and randomly sized cut stones because it's an eye-catching option.
Highlight the Plants
In order to personalize your garden walkway, the next step should be to showcase your favourite trees and bushes in such a manner that they become a focal point for the garden visitors.
If a garden bench is facing a ground that is vacant then you can plant your favourite tree as it will catch the eye of visitors when they are sitting on the garden bench. You also have the option of choosing many trees or bushes, like varied varieties of hummingbird or maple bushes, at walkway stopping points that already exist.
Another option worth considering is to place the trees or bushes in decorative pots. Using a coordinated planting medium like fragrant, textured mulch is also worth a shot.
Try Arched Accents
When a visitor is on your garden walkway, you can also invite them to pass through garden arches that lead to colourful floral displays or hidden garden nooks.
Just remember to pick arches that blend with the flavour of a garden. Go a step ahead and intertwine the arches you choose with wildly coloured flowers and riots of greenery.