Landscaping Ideas Around Patio
Landscaping your patio not only makes it more attractive, but it is a great way by which you can enhance the value of your home. Through landscaping, you also attract more purchasers when you want to sell your home.
Other than that, it gives a chance to homeowners to express their creativity making them make their living places unique and suitable to their needs.
When you want to decorate your patio, there are several options at your disposal and covered below are some of the features to add when designing your landscape. Choose a composite deck builder if you want to build a long lasting deck next to your landscaping.
For all your Sydney landscaping and gardening needs, contact NBG Landcapes.
♦ Plant and Flowers
Plants are a great addition to the landscape of your patio. Not only do they beautify your patio but they also natural coolants and air cleaners. When designed in the right manner, plants, and flowers can change the look of the yard making it quite attractive to people.
A well-maintained patio also adds warmth and comfort to the people within, making it an excellent place to relax. You can either plant directly to the ground or use pots and baskets.
Also, embrace trees and shrubs but make sure that you maintain them appropriately as they can give a significant impact on your patio's design.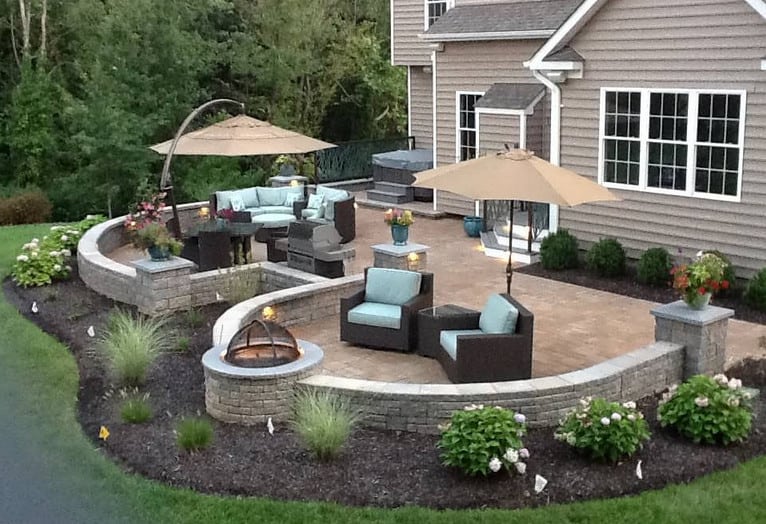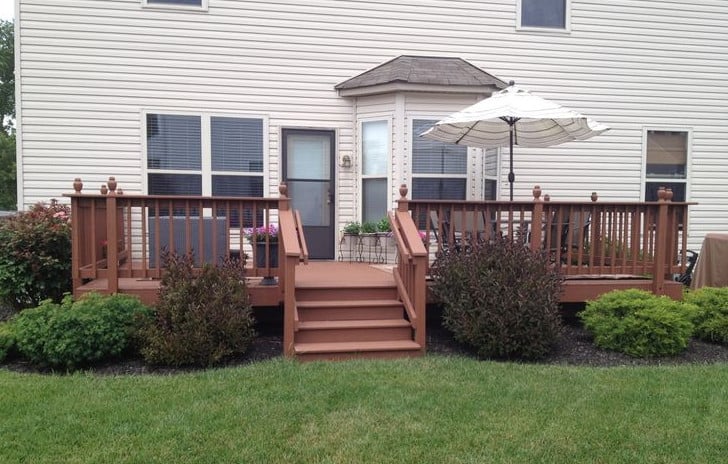 ♦ Pools
Swimming pools are a great addition when designing your backyard. You can either decide to have an underground pool or above ground swimming pool.
While pools may give a sense of luxury, they give a great backyard makeover. When designing a pool, you need to take much time and hire a contractor so that you do not make a mistake, because they are expensive to remodel.
Pools come in various sizes and shapes, so make sure that you find the right one for your patio so that you can ensure that you leave enough space for other activities. Adding plants and flowers around the pool is also a great idea to add color to your backyard.
♦ Ponds
Other than the pool, a pond is another water body that you can add to your garden. Outdoor ponds provide a calm and relaxed atmosphere. You can place plants and fish in the ponds to make it a place you can stay and enjoy watching and listening to the water sounds.
You can also add a waterfall to the pond to make sure that the water in there is always oxygenated. Such a waterfall makes you enjoy the running water while beautifying your patio. Birds and fish in the pond make such an environment relaxing and a good place to stay when stressed.
A well-landscaped patio gives a sense of relaxation and a great place where homeowners can rest. You can either plan to design your backyard or let a professional do it. For the best results when designing your lawn, you need to take enough time to plan and get the right materials.
You should also weigh all the options at your disposal so that you make the right choices. By taking this advice, you can transform your patio making it a better place to relax, welcome visitors, or even hold parties. Click here for more ideas to beautify your landscape.