Landscaping Ideas For Small Front Yards
Many people in the city do not have yards. This is particularly the case to those living in condos, apartments, or trailers. Even those who live in suburban areas have very small yards. Even with that small space, owners might want to improve their curb appeal, or create a space where they can relax after a hard day at work.
For all your Sydney landscaping and gardening needs, contact NBG Landcapes.
Stone & Rock Landscape Tips for People With Limited Yard Space in Sydney
Those with a small back or front yard will be benefited from custom designed landscape ideas for small areas. Although space might look small, there is still a lot that can be done in it.
Planting small shrubs or evergreen Bonsais will transform the space completely. Similarly, the use of ornamental grasses will offer spectacular views with little maintenance. Furthermore, other plants might help create the perfect space.
Perennials will bring some color to the yard during different seasons.
Hostas are a beautiful foliage. Some even have blossoms, and they come in various sizes and colors.
Lilies will bring life to those sunny spots. The most common, the day Lili offers different hybrids to choose from. One of which is Stella Dora variety is small and gives a beautiful yellow flower.
Bulb flowers bring the spring colors to the yard. This variety of perennial includes the tulips, snowdrops, hyacinths among others. They are known by the bulb-like root system.
Annuals are also an excellent choice. These flowers need to be planted every year and produce vibrant colors.
Coleus offers vibrant colors. They come in a wide variety of colors. Although the flower, they should be clipped to allow the plant to grow tall.
Impatients are another good choice. There are many options within this plant. They have beautiful heart-shaped leaves. The flowers come in red, white, pink, and purple.
Begonias are a great option for those yards that do not have see much sun. The Rex variation of the flower is similar to the coleus, while ice begonias have frosted purple leaves with flowers similar to roses.
Caladiums are easy to find plants that offer red, white and green leaves. Though they are perennials on warmer climates, in colder places, they are annuals.
There are many other annuals available that will complement your residency. For those in trailer parks, and limited on what they can do outside, they can create a stunning small garden on the sides. Those who can enjoy a small back yard, whether they live in a townhouse or small condo, they can create a beautiful area with flagstone paths and boulders.
Container Gardening
Those who do not have a yard can transform their patio or balcony with a beautiful landscape in containers. A balcony can hold flower boxes on the railings, and some smaller pots. Doing so will bring life into the area.
Depending on the size of the area, owners can set up different plants that will work with the features of the balcony. To do so, they need the following:
Flower pots. Choosing then right ones will make a difference. Rather than choosing plastic ones, they might have a better result with clay pots, old tins or other unique containers. However, they all need good drainage. To do so all that is required is to form holes in the bottom of the pot.
Houseplants. Using plants that can be brought inside is ideal. Doing so will protect the plants during the colder winter months. Even plants like coleus can be brought in, as long as they are kept near a window. They need to receive several hours of sunlight.
Having small spaces is not a problem when designing a garden. Improving the results doesn't take a lot of effort. There are many resources online and on magazines to help create the perfect environment.
Here's Some Pictures of Landscaping Ideas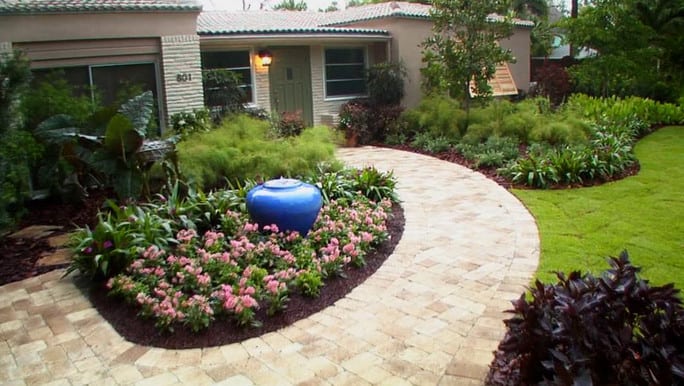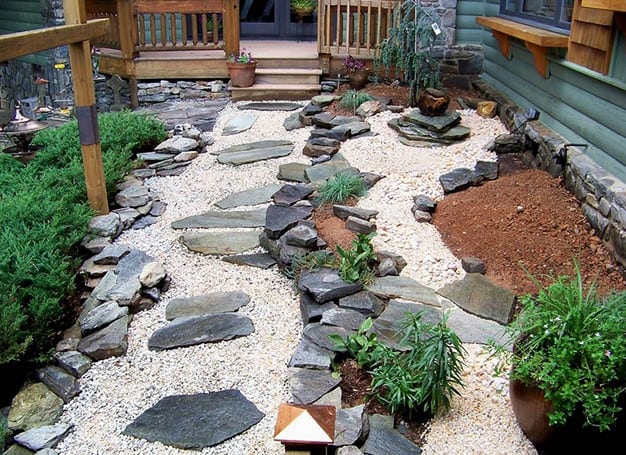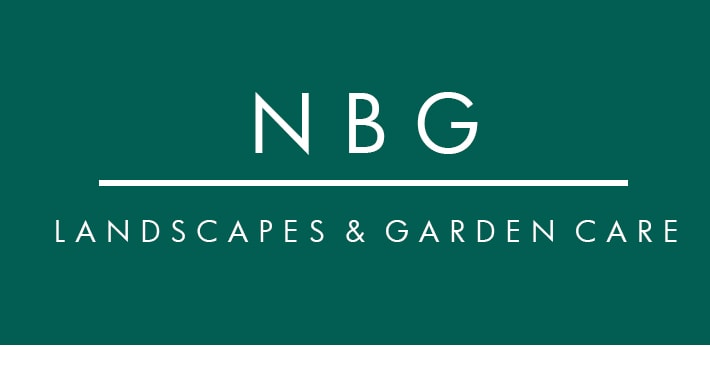 A small front yard does not mean that it cannot look great with some landscaping techniques. This can enhance the beauty of the home. If there is not room for a big project there are some updates that can be done to make the yard look great. Be sure to check with any home owners' associations before building additional structures.
The front yard landscaping should be welcoming. Bright colors really look great in the front of the home.
Another great way to welcome people is to enhance the area between the front door and the walkway. Evergreens make the area look bigger and will add a touch of color.
Grouping different sized planters can make the yard look great as well. Evergreens are preferred for front landscaping because they will have the green color all year. This can increase curb appeal. Lampposts and decorative mailboxes can also make the yard more appealing.
Smaller vine plants at placed at the bottom of the mailbox can make the home look very nice. If the yard is too small for a flower bed, planters can add some color. Hanging basketballs will get the attention of visitors. Trellises are a great way to add the beauty of flowers to the yard. Window boxes will add some color as well as texture to the home.
There are a number of different sizes that planters come in allowing you to find the right one for your home. Some planters are designed to hang while others will add shade.
Landscaping the front yard should enhance the curb appeal of the home.
Rock Planter Centerpiece
This will add some vegetation and come in a uniformed or free form design.
Flower Garden
This will allow a touch of color to be added to the home. Bushes and shrubs are not needed. Flower beds can also be one color.
Front Paths
A path can be made from the road to the home. Not all homes need driveways to make them welcoming.
Inexpensive Landscaping Ideas
There are some economic ways to improve the landscaping of the home.
Perennial Plants
These plants return every year and will bloom. Ask a friend of neighbor for a clipping and grow your own.
Annual Seeds
Save the seeds from annual plants. They bloom and they die. Allow the seeds to dry in a paper bag and then shake it up. Plants the seeds and water.
Cutting
There are many plants that can grow from cuttings. Clip the stem of the plant around six inches back from the tip. Put this into water and wait until the roots come out. You can also put rooting hormone on the end and put the cutting in soil. Make sure the soil stays moist but not too wet. Once the roots have formed the place will be in place.
Free Plants
There are times when nurseries will clear out their stock. These plants may need some care but they can still come back to life. Ask the nursery if they will give them away instead of throwing out these plants.
Furniture
Check out the neighborhood for sales and yard sales. Visit them a couple of minutes before closing. At this time many people are willing to give them away. They do not want to have to haul it to the trash.
Churches have great sales as well. They may also give stuff away towards the end.
The last days of the month are the best times for moving. Drive around the neighborhood and see what types of lawn items people are left behind.