A great way of enhancing the appeal of a home, office, or a commercial area is using wood planter boxes. They offer a charming look that complements the front entrance of a building or a home. These boxes have always been a popular choice among many home designers and homeowners.
There are different types of woods used by Sydney landscaping design companies in making these planters. These boxes are available in many types of finishes. Their looks can be enhanced using artistic carvings to make them more appealing and visible on the body. Although you can find planters made of other materials, wooden ones are more popular. More so, wood is a natural material and is auspicious for use in a home.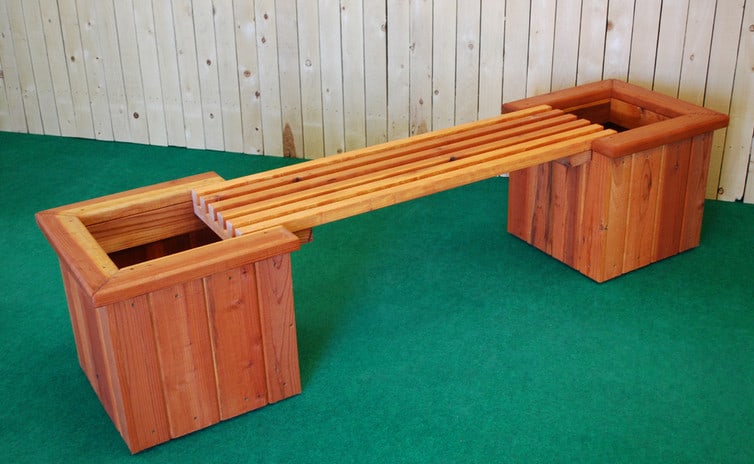 If the planters are made of quality wood, they are durable. For instance, those made of redwood last for decades before their natural properties start wearing, since redwood is a top quality wood. They hardly sag, decay, or twist. They are available in different sizes, shapes, and styles. Some of the most amazing styles include:
Large planters
Small planters
Specialty planters
Large Planters
The large boxes fit well in a roof top terrace or on a garden. Handcrafted redwood planters are most recommendable for enhancing beauty around the area they are kept.
Your bushes, mini gardens, blooms, and trees will come into life in such simple and warm planter container designs. These boxes can also function as pillar bases when building pergolas due to their sturdiness and strength. The boxes are available in different sizes and you can get the length, width, and height you need.
If you love organic vegetable gardening, then you have to use large boxes. What should matter most is the quality of the planters for maximum resistance from decaying from the inside.
Small Planters
Many people prefer small types of planters due to lack of enough space to use large boxes. Small planters are therefore ideal where space is minimal. Despite being small in size, they can also be handcrafted and are ideal for small spaces such as decks, balconies, and even windows.
They can be hanged from a wall for more uniqueness. They vary in size and you can get any size you need. However, always ensure that small planters are well sealed and finely sanded.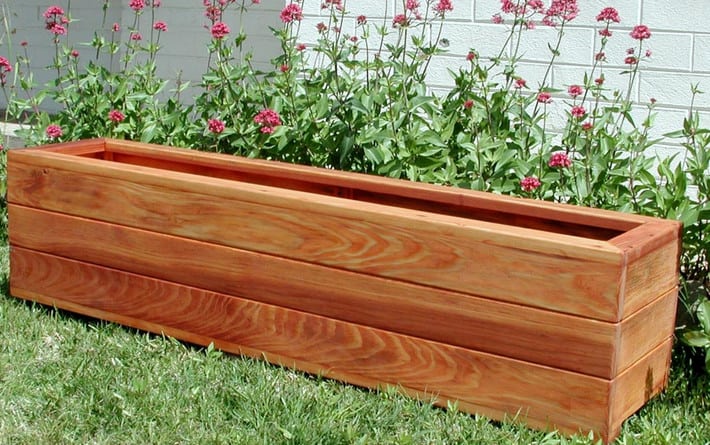 Specialty Planters
Availability of space is a big deal when placing a planter. People who have a small space have to seek for a planter that will fit in the space. For instance, you can use specialty types that are customized to fit in a terrace, patio, or a small balcony. They can also be used to flank a doorway. They add color and natural beauty to an outdoor sitting area, restaurant or a hotel garden.
You can always customise planter boxes to your desired taste. Redwood is definitely way ahead of other wooden planters and it can be customized to your desired style. Redwood boxes are also suitable for any climatic condition.